Trend: You Choose More Costly Care, You Pay More Out Of Pocket
This article is more than 10 years old.
At the bottom: Practical tips
First, Eric Schultz, chief of Harvard Pilgrim Health Plan, the #1-ranked plan in the nation, told me with utter certainty: This is the wave of the future. Soon it will be as common as having a 401K plan.
That got my attention. Then Attorney General Martha Coakley put it at the top of her list of what should be done to cut Massachusetts health care costs. And the state's Group Insurance Commissioner, Dolores Mitchell, declared at a hearing, "I think it's an idea whose time has now finally come."
What's the idea? Please pay attention, because there will be a test on this topic — the next time you're choosing health insurance.
The concept is called "tiered" health insurance. It is a major national and statewide trend. It has both major upsides and major downsides. And it goes roughly like this:
One way you can lower your painfully high health insurance premiums is to sign up for a plan that limits the doctors and hospitals you can use to cheaper ones. That's called a "limited network." But it can be scary to rule out any chance of going to a fancier, more expensive hospital or doctor.
So now, increasingly, you can opt for a cheaper-premium plan that lets you sign up for a lower-cost "tier," or level of health care, but also gives you an out: If you ever want to get care that's ranked by your health insurer in a more expensive tier, you can. You'll just have to pay more out of pocket in a co-pay or deductible — maybe a lot more.
"What tiering does is it lets the consumer, the member, make a choice every time they have a medical need, and that makes people more comfortable," said Jim Roosevelt, chief of Tufts Health Plan, which is ranked a close #2 in the nation and has about one-third of its members in tiered plans. Health insurance, after all, "is supposed to relieve the fear of the unknown," he said.
Everybody's Doing It
Blue Cross Blue Shield of Massachusetts made a big splash this winter when it introduced its "Hospital Choice Cost Share" plan, which would charge members up to $1,000 in co-pays if they choose (in non-emergency situations) to go to the 15 hospitals it ranks as high-cost.
It sparked some controversy when it was announced. To many — including me — it is daunting to contemplate giving up free access to prestigious but expensive hospitals like Massachusetts General and Brigham and Women's. But Blue Cross chief Andrew Dreyfus now says it's one of the fastest-growing products in the insurer's history.
As of July 1, both Harvard Pilgrim and Tufts Health Plan have just launched new tiered products of their own that offer lower premiums in exchange for higher out-of-pocket payments if a member seeks care in a higher-cost tier.
Harvard Pilgrim's new plan is called ChoiceNet and has three tiers, with Tier 1 the most "cost-effective" care and Tier 3 the most expensive. Harvard Pilgrim says the premiums are about 8 percent lower than a similar non-tiered plan, and among its various options, a popular one is: For some major expenses like hospital care or MRI, you pay a $1,000 deductible for Tier 1; $1,500 for Tier 2 and $2,000 for Tier 3.
The new Tufts Health Plan tiered plan is called "Your Choice" and also has three tiers. In exchange for lower premiums, members agree to co-pays ranging from $15 to $75 to get care in a higher-cost tier.
The idea is not new, but insurers say that employers and the public are visibly losing their former reluctance to accept such plan limits, pushed by ever-rising health costs.
I wonder whether another factor might be at work: Recent findings from the attorney general suggest that high prices at more expensive hospitals stem mainly from bargaining clout with insurers rather than higher quality. Readers, have you paid attention to those reports, and would they make you any likelier to let go of a "brand-name" hospital?
'Skin in the Game'
The tiered plans appeal to many health policy types as well. It's an expression that some people loathe, but health care economists often talk about how consumers need to "get some skin in the game."
That is, in most health plans, once you've paid your premium there's no reason for you to care whether, for example, you deliver your baby at a hospital where it costs $5,000 or one where it costs $15,000. You're not footing the bill. So patients have tended to be drawn toward more expensive, brand name hospitals, helping drive up health costs to their current crisis levels.
How to change that behavior? How to push patients toward cheaper hospitals with good quality but perhaps less cachet? Sensitize them to the prices by making them bear more of the costs. As Harvard health economist Michael Chernew said at a recent state hearing, "To an economist, if you have a preference for a higher cost provider, you should be prepared to pay."
Cautions: 'It's Our Actual Skin'
All rosy so far. Now for the potential downsides — for patients, for doctors and for society.
The problem with getting more skin in the game is that "from the consumer perspective, it's our actual skin," said Amy Whitcomb Slemmer, head of the advocacy group Health Care For All. "We have real concerns about the tiering system, and we view this as a temporary solution, a workaround."
[module align="right" width="half" type="pull-quote"]
"While it may provide some up-front premium relief, we are finding consumers having a tremendously difficult time navigating what it is they're really buying."
[/module]
Why? Tiering can get in the way of a patient's longstanding relationship with a doctor or hospital that falls into a high-cost tier, she said. It can also cause complications when an insurer moves a doctor or hospital from one tier to another. And tiering can be fraught with unpleasant surprises.
"While it may provide some up-front premium relief, we are finding consumers having a tremendously difficult time navigating what it is they're really buying," she said.
A fibromyalgia patient who called Health Care For All's help line told me she paid what she was told were the correct co-pays at doctors' offices, so "it was a huge shock to me when I started getting these extra bills saying, 'You owe this much, you owe this much.'" It was only when she called the offices to find out why that she learned what a tiered plan was, and that she was on one, she said.
Now, she carefully inquires which tiers doctors are on before she considers seeing them. (Doctors in the same practice may be on different tiers; and a doctor may be put into different tiers by different insurers.) Between rent and utilities and gas and insurance, it's next to impossible to pay extra to go out of her tier, she said.
That leads to another of Health Care For All's concerns: for people with tight finances like the fibromyalgia patient, tiered plans do not provide any real choice. In that sense, tiering could mean a move toward widening the health care divide between haves and have-nots. "People who can afford the additional co-pay, people who can afford the higher tiers will be able to be seen anywhere in Massachusetts," Amy said, "and those who can't will be shunted to a limited number of providers based on measures that are not clear to us."
'Flawed data'
About those measures... She means the measures that determine which tier a doctor or hospital should be in, and it's clearly such a contentious topic that I barely dare write about it. Suffice it to say that the Massachusetts Medical Society brought suit against the tiering methods being used by the Group Insurance Commission about three years ago, and the legal battle is not over.
The medical society is not opposed to the basic concept of tiering, said its point man on the issue, past president Dr. Bruce Auerbach.
"We're okay with plans trying to direct patients to the place where they're going to get the best quality for the lowest price," he said. "But all those things need to be there" — reliable data on the doctor's or hospital's performance — and "right now, everybody's doing all this based on [insurance] claims, and claims data are flawed." So flawed, he said, that major errors can creep into tiering systems, including even doctors being graded on care that was actually provided by someone else entirely.
There's also the problem that though the tiering systems are supposed to measure both cost and quality, cost is a whole lot easier to capture. Some specialties are graded only on cost, because they lack good ways of measuring quality. And that, too, can be problematic.
"Is someone spending more because they're getting better results, or spending more because they're not paying attention to the cost?" Bruce asked. "One example of spending more is that we had a neurologist within our midst who was tiered at the lowest level — with the highest co-pay — because this neurologist's practice was exclusively patients with multiple sclerosis. So of course their costs will be much higher than an average neurologist who sees a smattering of patients, some with stroke, some with pinched nerves. A patient base with MS is going to be very high cost — it will use a lot of resources and expensive drugs — and that sort of thing wasn't taken into consideration."
Will it work?
Dr. Gary Gottlieb, chief of Partners HealthCare, has said that the rising tiered plans are already making themselves felt. "There is evidence that the market is already starting to work," he said at a state hearing last month. "Our patients are telling us that tiers are a barrier'' to getting care at Partners, which is parent to the prestigious and expensive Mass. General and Brigham and Women's, among others.
But there is surprisingly little hard data on whether tiered health plans work to cut costs in the big picture. "Tiered networks have gotten a lot of buzz," Michael Chernew said. "But the evidence about them is remarkably scant," and "it remains to be seen how well these tiered networks will work in practice."
For now, if you're considering a tiered plan, we'd like to share this valuable advice from Health Care For all:
1. Make sure you know the details of the plan you're buying. For example, not all doctors' visits cost the same amount under each plan. Ask your insurer how much it will cost each time you visit your doctor under the plan that you are considering.

2. Be sure that you're buying the best value plan for your household: Your monthly premium may cost less, but you may have to pay more out-of-pocket expenses than you are used to each time you visit a doctor, depending on what tier the doctor is in. Make sure your co-pays are affordable for you and your family.

3. Do your homework: Remember that doctors within the same practice may be in different tiers. Always call your doctor's office to verify their tier.

4. Ask lots of specific questions about your tiered plan. For example, doctors can move up and down the tiers. Ask the insurance company how often they evaluate the doctors and decide on their tiers. This is important because you may form new relationships with doctors who are in the higher tiers, only to have them move into a lower tier that will increase your copays and even render their services unaffordable. If you are curious about how your doctors are evaluated and tiered, ask those questions as well.
This program aired on July 15, 2011. The audio for this program is not available.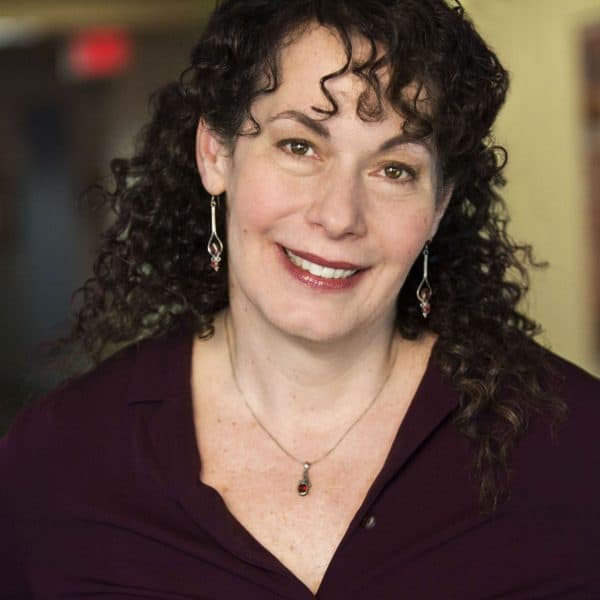 Carey Goldberg Editor, CommonHealth
Carey Goldberg is the editor of WBUR's CommonHealth section.