Wellfleet's Popular Gull Pond Closed Due To High Bacteria Counts
This article is more than 10 years old.
WELLFLEET — In my mind, it usually takes a full season of loosely diapered babies and after-hours pet activity to shut down the heavily trafficked ponds here. But at dusk last night, there stood the sign, posted right at the water's edge of this seemingly pristine kettle pond where scores of children take swimming lessons each summer: a warning that swimming might make you sick.
It seems bacteria counts rose above safe levels here at popular Gull and neighboring Higgins pond, as well as The Sluiceway, the lovely, remote narrow waterway that connects the two freshwater ponds.
According to Susan Thomas, Wellfleet's beach administrator, fecal contamination is the likely culprit, but not from humans. "Critter poop," she says is probably to blame, due to runoff into the ponds from this week's heavy rains.
Here's the official word in an email from Hillary Greenberg, Wellfleet's Health and Conservation Agent:
Sent: Thu, 14 Jul 2011 17:14:27 -0400
Subject: Gull Pond

Good Afternoon:

Today we had to close Gull Pond and the Sluiceway to swimming because of an enterococci exceedence. The pond was resampled this afternoon and I expect results within 24 hours. I am not too hopeful that it will conform on a resample though based on the results from Higgins Pond this past week.


Higgins Pond remains closed although the sample taken yesterday conforms to the bathing beach standards. They will sample Higgins again next week and based on the geometric mean of the previous samples it would then have to be closed again. In light of this, and a few other issues I have chosen to keep it closed.

The counts for Higgins Pond are as follows:
7/7: 236 cfu/100ml
7/8:180 cfu/100ml
7/11:>400 cfu/100ml
7/12: 324 cfu/100ml
7/13: 30 cfu/100ml
The Freshwater Limit for Enterococci is 61 cfu/100ml
The count for Gull Pond is:
7/13: 86 cfu/100ml

The count for the Sluiceway is:
7/13: 210 cfu/100ml

All of those are results for Enterococci
As an FYI: E. Coli and Enterococci are bacterial indicator organism used to determine the extent of fecal contamination in recreational waters. It is important to remember that indicator organisms are found in the intestines of many warm blooded animals (humans included), their presence simply suggests that other harmful organisms and viruses also in the intestine may be present. Please share this information where appropriate.

The beaches have been posted with no swimming signs and swimmers were asked to leave the water.

Hillary Greenberg
Health and Conservation Agent
Town of Wellfleet
So, I guess it's the ocean for us this afternoon, or maybe a matinee of the new Harry Potter movie.
This program aired on July 15, 2011. The audio for this program is not available.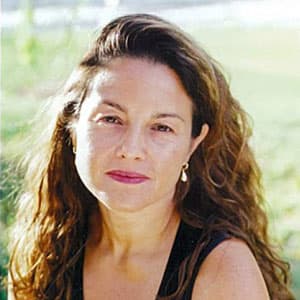 Rachel Zimmerman Health Reporter
Rachel Zimmerman previously reported on health and the intersection of health and business for Bostonomix.