Psychiatric Care Hard To Get, Even For The Insured, Study Finds
This article is more than 10 years old.
According to a new study by Harvard researchers, access to outpatient psychiatric care is extremely limited here, and it doesn't make much difference if the patient has top-notch health insurance or is suffering from a dire mental illness. As part of this "simulated patient" study, published Thursday as a letter in the Annals of Emergency Medicine, researchers posed as severely depressed patients with excellent health insurance and tried to get an appointment for psychiatric care at a facility in downtown Boston. But of the 64 facilities they called, they were only able to get 8 appointments, and only 4 of those were within two weeks.
"The takeaway here is that having insurance is obviously important but it is not suffficient when it comes to access to psychiatric care," says Dr. J. Wesley Boyd, an attending psychiatrist at the Harvard-affiliated Cambridge Health Alliance, and the study's lead author. "What does it say when there's a patient with a potentially life-threatening disorder, such as the severe depression portrayed in our callers' scenario, who is is essentially abandoned at a time of great need?"
To test their hypothesis that the availability of psychiatric services has greatly diminished (due to a combination of paltry reimbursement rates and budget cutbacks) Boyd and his colleagues embarked on a stealth plan involving a little bit of dramatic play. A psychiatric resident, Andy Linsenmeyer, pretended to be a patient named Andrew Meyer suffering from severe depression and in need of psychiatric care.
Linsenmeyer and an undergraduate student researcher, both posing as patients, chose 64 medical centers listed on the Blue Cross Blue Shield of Massachusetts website all within a 10-mile radius of downtown Boston, and set out to call each one. (Blue Cross played no role in the study). This is what the "patient" said when he got someone on the phone: "I was seen in the emergency room last night for depression and discharged with instructions to get a followup psychiatric appointment in two weeks." He said he was covered under a Blue Cross Preferred Provider Organization health plan.
Linsenmeyer, now a fourth year resident in the Harvard Longwood psychiatry program, didn't do so well undercover as Andrew Meyer trying to get professional help.
Only 8 of the 64 medical facilities he and his student called offered appointments (12.5 percent); and only four of those offered an appointment within two weeks, researchers reported. Moreover, 15 providers (23 percent) never returned calls seeking an appointment, even after two detailed messages were left. Finally, 15 other providers (23 percent) flat out refused to offer an appointment due to requirements that all patients be enrolled with a primary care doctor affiliated with that particular psychiatric facility, researchers said.
Was anyone surprised by the results? Not really. "A big part of residency is trying to get care for people and I know how difficult it can be, so unfortunately, I wasn't that surprised, " Linsenmeyer said. "But I think the point here is that having health insurance does not equal access to care. Everyone here is like, 'Oh, Massachusetts is so great because everyone has health insurance,' but it's really not great because people put up all these barriers to care, so it's a little disingenuous. Everyone has health insurance but that doesn't mean you can get care."
The dearth of psychiatric care available in Massachusetts has larger national implications, the authors write:
This result confirms our suspicion that even for patients with private insurance, mental health services in the Boston area are severely limited, which is in line with national data showing limited availability; for example, two thirds of primary care physicians report that they cannot obtain outpatient mental health services for patients who need them.

Our inadequate mental health system has widespread social effects. A third of the homeless and more than half of all prison and jail inmates have mental illness. The nation's EDs are de facto psychiatric wards, with 79% of emergency physicians reporting that their hospitals board psychiatric patients for whom appropriate treatment resources could not be found, sometimes for days.
Although there are many contributors to the inadequacy of our mental health system, managed care has hit psychiatric services hard. Private insurers aggressively constrain patients' access to services by stringently limiting provider networks.

As our study shows, this is often covert; insurers provide lists of in-network providers, but most are unavailable. Reimbursements for psychiatric services are far lower than for other types of care, so institutions frequently restrict access as stringently as possible, often, as in our study, by requiring that a patient have an in-system primary care provider (even though the insurer requires no referral). Many private practitioners refuse to accept insurance payments altogether. Improved reimbursements for psychiatric care will be an important step in reducing the barriers to care experienced by patients with severe depression.
The study was unfunded, Boyd said. However the group, Physicians for a National Health Program, an organization of physicians who advocate for single-payer national health insurance, helped publicize the research, as all of the authors are members of the group and two are co-founders.
Blue Cross Blue Shield was critical of the study, according to The Boston Globe:
Blue Cross Blue Shield spokesman Jay McQuaide took issue with the study, describing the researchers as opponents of private insurers who were trying to extract higher reimbursement rates for themselves.

McQuaide said the study was "an attempt to publicly pressure the state's health plans, like Blue Cross, to pay these clinicians more money which, frankly, is disappointing.''

The authors dismissed that claim, saying that only two of the five authors are psychiatrists and the real goal of the study was to examine access to mental health care.
This program aired on July 21, 2011. The audio for this program is not available.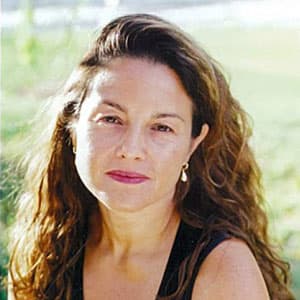 Rachel Zimmerman Health Reporter
Rachel Zimmerman previously reported on health and the intersection of health and business for Bostonomix.