Lawsuit Says MassHealth Violated Disabilities Act
This article is more than 10 years old.
Here's the full report from Kyle Cheney of State House News Service:
The Disability Policy Consortium filed suit Tuesday against MassHealth, contending that the Medicaid agency that insures more than 1 million Bay State residents has failed provide disabled applicants with adequate communication options.

The suit, filed in U.S. District Court by the consortium and eight plaintiffs - four blind residents, two deaf residents and two with other disabilities - concludes that MassHealth violated the Americans with Disabilities Act by failing to provide Braille or electronic forms that can be filled out without assistance, failed to offer materials in American Sign Language, and that the agency generally makes it difficult to contact a live customer service representative.

Several plaintiffs - MassHealth members for decades - argue that their health care services were canceled or suspended as a result of their inability to fill out required paperwork and because of the agency's inability to offer assistance, despite requests for interpreters, accessible forms or other forms of help.

"Defendants have committed multiple ongoing and continuous violations of the ADA and the Rehabilitation Act, and unless restrained from doing so, Defendants will continue to violate the ADA and the Rehabilitation Act. Said conduct, unless enjoined, will continue to inflict injuries for which Plaintiffs have no adequate remedy at law," according to the suit.

The consortium is asking a judge to force MassHealth to ensure that its disabled clients receive all "forms, materials and other communications in an accessible format of their choice within a reasonable time," and to require that the agency permit callers to bypass its automated system for a live representative.

A spokeswoman for the Patrick administration's Executive Office of Health and Human Services said the agency is still reviewing the complaint.

In addition, the group is seeking "monetary damages to each individual Plaintiff in an amount that will fairly and adequately compensate each Plaintiff for his or her endurance of great mental, psychological, and emotional pain, suffering, and anguish, shame, mortification, indignity, disgrace, embarrassment, humiliation, anger, discomfort, stigma, demoralization, inconvenience, delay, worry, distress, anxiety, nervousness, depression, powerlessness, and other injuries to his or her feelings and sensibilities and continued suffering of all of the foregoing for an indefinite period of time."

One plaintiff, Donald Dawes, a blind West Roxbury resident and MassHealth member for 25 years, received a letter from the agency in April 2010 notifying him of changes to his services, but he was unable to read it, according to the suit. Although he used a scanner to convert the letter into a format that could be read aloud to him using software known as Open Book, the letter included "non-text characters, symbols and graphics" that made it unreadable. When Dawes received a recertification form from MassHealth later that year, he notified the agency that he could not read it and asked for a deadline extension to fill it out. The agency refused, the suit alleges.

Another plaintiff, Michelle Pirog, an Arlington resident with neurological and cognitive impairments, as well as a MassHealth member for 23 years, contends that earlier this year, she attempted to contact MassHealth to help understand a certain form. Because the agency failed to provide her with necessary assistance, the suit argues, she missed a deadline to recertify her health insurance. In June, her insurance was suspended.

The consortium contends that efforts to work with the Patrick administration to address concerns without litigation went unheeded.
This program aired on July 26, 2011. The audio for this program is not available.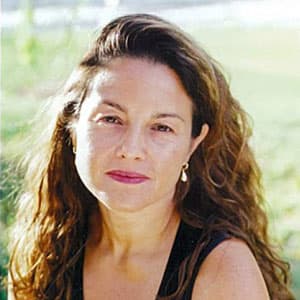 Rachel Zimmerman Health Reporter
Rachel Zimmerman previously reported on health and the intersection of health and business for Bostonomix.