Weight Loss Clinics Provoke Questions About Extreme Diet Plan
This article is more than 10 years old.
By Karen Weintraub
Guest Blogger
When I first heard that Medi-Weightloss Clinics puts clients on a 600- to 800-calorie-a-day diet, I was horrified. How could that be safe? Even if someone could stick to a crash diet like that, wouldn't they just regain all the weight the minute they started eating again?
Now that I've done some digging, though, I'm having a harder time being judgmental. Sure, the diet is drastic. Sure, most people will regain most of the weight they lose. Sure the program is expensive – at least as costly as a weight loss program at Tufts Medical Center, arguably one of the best nutrition research institutions in the country. But...
The problem is that no diet plan is really all that great. Most people can lose a decent percentage of their extra pounds; most people can't keep them off for more than a year.
That's not to say that people should give up or that weight loss is hopeless, just that it's very very hard. And everyone has to find a way that works for them.
Maybe losing 20 pounds in a month and 50 in four is enough motivation for some people to keep on going and to transform their eating habits and lifestyles. Maybe paying $1,200 for 14 weeks of treatment at Medi-Weightloss instead of as little as about $100 for Weight Watchers over the same period encourages some people to be more careful about what they eat, to work out a little harder.
Maybe taking medications that are not proven to help, but probably don't do much harm in the short term, will give some the extra confidence they need to tackle such a challenging task.
In short, the Medi-Weightloss plan seems extreme, its results are not supported by science, and it's a for-profit business whose rate of expansion suggests those profits are coming in. But I can't say it's irresponsible, super risky or totally pointless.
Dr. Pieter Cohen disagrees with me. "It's basically perpetuating this idea that you can be skinny if you just work hard enough at it and take enough pills," said Cohen, primary care physician at Cambridge Health Alliance and an Assistant Professor at Harvard Medical School where his research focuses on diet supplements.
Cohen brought Medi-Weightloss to my attention out of concern for a patient who went to the Watertown clinic after her bariatric surgery. Wanting to lose even more than the surgery offered, she paid her $268 initiation fee and accepted the vitamins they gave her. She says she was told to stop taking the high-dose vitamins that Dr. Cohen had prescribed her to make up for deficiencies after the surgery. She says she was told that the ones from Medi-Weightloss were just as good. When Cohen checked them and found that they weren't, she stopped going to the clinic, and stuck with her primary care doc.
Dr. Eman Elkadry, another Harvard doctor who works on the side serving as the Waltham Medi-Weightloss clinic's medical director, says the patient must have misunderstood. The clinic never tells anyone to disregard their doctor's advice, she said.
She said she was skeptical herself nearly two years ago when she was approached by the clinic's owner to become its medical director. She tried the diet herself, to make sure she felt okay about working for the company. To her surprise, she said, she found it effective at combatting the 15 pounds of extra "baby fat" she was still carrying around. She's kept some of it off since, Elkadry said.
"It's a good short-term diet," she said. "If I had seen problems from this diet I definitely would not work there...I can definitely vouch for the fact that they do things medically correctly."
Elkadry reviews every patient's chart to make sure they are given proper care, and she's been impressed by the quality of the nurse practitioners who actually see the clinic's customers.
The colon cleansers most patients are given are to combat the constipation that comes of eating so few calories, she said, particularly during the first few days when patients are allowed only protein. The vitamin supplements ensure that no one gets a deficiency.
The appetite suppressants the clinics typically prescribe have been FDA-approved for decades (though Cohen says that's only because they're grandfathered in; they'd never pass muster today, he said).
Elkadry, a urogynecologist at Mount Auburn Hospital whose specialty is operating on women with pelvic floor problems, said she's referred several of her patients to Medi-Weightloss to lose weight before surgery.
"I had two patients lose 30 pounds in a matter of a couple of months, which made their surgery so much easier. It just makes recovery so much better," she said.
Medi-Weightloss is a chain of clinics that, as of this week, counts 90 franchises nationwide, including four in Massachusetts. I spoke to the chain's chief medical officer, Dr. Edward Zbella, who also co-owns two clinics.
Zbella, an OB/GYN, seems like a smart man, who's done his research. He saw way too many women in his practice who were overweight and struggling, and says he wanted to help.
The crash diet the chain recommends to most customers – who he calls patients – is very motivating, he said.
"I think it gives them a mindset that they can be success. If someone comes in and in the first week they've lost 10-12 pounds, they start believing they can get to their goal weight."
The average client stays 14 weeks and loses 50 pounds, he said. The first visit costs $268 and includes lab tests to make sure the diet is appropriate. Subsequent $70 weekly visits include a private counseling session, usually with a nurse-practitioner, that involves a weight check, review of a food diary and lessons in exercise, and smart eating. He wishes clients would come back monthly beyond the 14 weeks – to get help keeping the weight off – but as with most diets, they tend to drift off.
Even in the best of circumstances, 60 to 70 percent of diet participants drop out within a few months, said Dr. Richard Siegel, an assistant professor at Tufts University School of Medicine, and a doctor at Tufts Medical Center's Weight and Wellness Center. Most regain a majority of the weight lost within a year. Research shows that people on very low calorie diets like Medi-Weightloss' will regain more pounds than people on a less restrictive diet, though the percent lost after a year is about the same.
Siegel says he occasionally will put one of his patients on the kind of extremely low-calorie diet that Medi-Weightloss relies on. He doesn't think such drastic measures are necessary for most people, but says it can be motivating for a few who need lots of structure, or who need to drop pounds before weight loss surgery.
But, when people regain dozens of pounds quickly lost, they tend to regain fat, not muscle. Better to adopt good eating and exercise habits and carry around some extra weight, he said.
"Even if you're 30 to 40 percent above ideal weight, if you're not a couch potato and you're eating well, I'd probably argue you're better off than the person at ideal weight who's a couch potato and not eating well," he said.
Here are my top four takeaways:
Speed: Losing weight fast can make you feel good – it's certainly encouraging to watch the pounds melt away. But no matter what the pace of loss, the pounds are bound to come creeping back unless you make dramatic lifestyle changes.
Cost: Perhaps some people will be more committed to weight loss if they have to pay dearly for it, but it's worth comparison shopping for price as well as approach. The average Medi-Weightloss customer pays about $1,200 for 14 weeks of treatment. For about $200 more, you can get care at Tufts Medical Center, which has more nutrition counseling and medical involvement, some of which may be covered by insurance. The same 14 weeks on Weight Watchers, which doesn't have medical oversight, will cost about $100. A community based weight loss support program called TOPS – Take Off Pounds Sensibly – runs just $20 a year.
Medications: There are no drugs proven to help with long-term weight loss. Appetite suppressants might help a bit in the short-term, but are addictive and unsafe to keep taking for longer than a few months, which is when the pounds start creeping back.
Bottom line: It's probably a better idea to focus on not gaining more weight than to try to lose what you've got. Eating lots of fruits, vegetable and healthy fats, and exercising nearly every day, is much healthier than being miserable with yourself and feeling like a failure when you can't lose the weight.
Readers, do you have an experience with Medi-Weightloss or other "crash" diets that you'd like to share? Please post it in the comments below.
Karen Weintraub is a freelance health and science writer. She is the co-author of a forthcoming book on autism.
This program aired on July 26, 2011. The audio for this program is not available.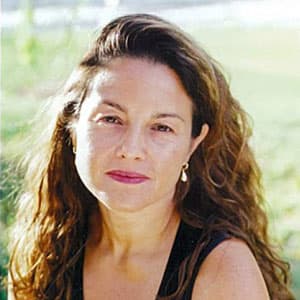 Rachel Zimmerman Health Reporter
Rachel Zimmerman previously reported on health and the intersection of health and business for Bostonomix.