Where's The Love? Study Details Health Care Compassion-Gap
This article is more than 10 years old.
About half of patients (and many doctors) say there is something simple, but critical, missing from health care in the U.S. these days: Compassion.
In a new paper published in the September issue of the journal Health Affairs, researchers from The Schwartz Center for Compassionate Healthcare report on a deep compassion-gap in the system, and offer some suggestions on how to fix it:
Our survey of 800 recently hospitalized patients and 510 physicians found broad agreement that compassionate care is "very important" to successful medical treatment. However, only 53 percent of patients and 58 percent of physicians said that the health care system generally provides compassionate care. Given strong evidence that such care improves health outcomes and patients' care experiences, we recommend that national quality standards include measures of compassionate care; that such care be a priority for comparative effectiveness research to determine which aspects have the most influence on patients' care experiences, health outcomes, and perceptions of health-related quality of life; and that payers reward the provision of such care. We also recommend the development of systematic approaches to help health care professionals improve the skills required for compassionate care.
Compassionate care should be intuitive, really, but the current system, with its bias toward technology and efficiency, doesn't always make such treatment a priority. Here, researchers describe compassionate care as the intersection between empathy and sympathy, that is, when a caregiver genuinely understands a patients' concerns and senses the emotional as well as the purely physical nature of the person's medical condition. Such care "addresses the patient's innate need for connection and relationships and is based on attentive listening and a desire to understand the patient's context and perspective."
In a post earlier this year, we wrote about how compassionate care directly effects health outcomes, and how a majority of patients and doctors believe that when providers truly listen to patients and honestly take their needs and desires into account, it can mean the difference between life and death.
What's really troubling about this research (which is based on a survey released last fall) is that while many doctors think they are providing compassionate, patient-centered care, their patients don't necessarily agree. From the report:
When we asked about compassionate care at the individual level, 78 percent of physicians said that most health care professionals provide compassionate care, but only 54 percent of patients said that they do. In addition, the percentage of patients who said that their physicians successfully demonstrated various elements of compassionate care was lower than the percentage of patients and physicians who considered these elements important

Many physicians indicated that the health care system was preventing them from giving the care that they would like to give. Fifty-three percent reported spending less time than they wanted to with their patients. In addition, 55 percent of physicians and 67 percent of patients said that they were concerned about how changes in the health care system, including the increased emphasis on controlling costs, would affect the ability of doctors, nurses, and other professionals to communicate effectively and to provide emotional support to patients in the future.
Here's what researchers suggest:
1. The federal government include compassionate care measures in national quality standards and create a Compassionate Care Index (CCI) to measure the level of compassionate care being delivered by health care institutions and individual providers;

2. The Patient-Centered Outcomes Research Institute created by the Affordable Care Act fund comparative effectiveness research to determine which aspects of compassionate care have the greatest impact on health outcomes, quality of life, and patient satisfaction

3. New health care payment systems, including the Centers for Medicare and Medicaid Services' proposed value-based purchasing system, reward providers for the compassionate care they provide to patients and families

4. Comprehensive training programs be developed to help health care professionals and trainees develop the necessary skills required for compassionate care.
This program aired on September 8, 2011. The audio for this program is not available.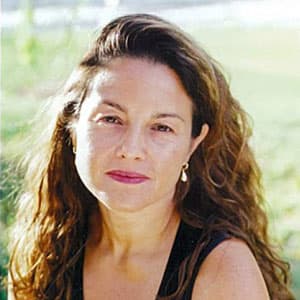 Rachel Zimmerman Health Reporter
Rachel Zimmerman previously reported on health and the intersection of health and business for Bostonomix.