Questioning Medical Tests For The Over 70 Set
This article is more than 10 years old.
The piece, a collaboration between Kaiser Health News and The Washington Post, tracks the knee-jerk phenomenon that says all testing is wise, and finds a growing skepticism:
"An ounce of prevention can be a ton of trouble," observed geriatrician Robert Jayes, an associate professor of medicine at George Washington University School of Medicine. "Screening can label someone with a disease they were blissfully unaware of."

Dartmouth physician Lisa M. Schwartz cites one such case: a healthy 78-year-old man who was left incontinent and impotent by radiation treatments for prostate cancer, a disease that typically grows so slowly that many men die with — but not of — it.

The U.S. Preventive Services Task Force, an independent panel of experts that evaluates the risks and benefits of screening tests, does not endorse PSA testing or routine colon screening after age 75. The panel, whose recommendations will guide some coverage decisions under the 2010 federal health law that expands access to screening, says there is no evidence for or against mammography after age 74 and recommends that most women stop getting Pap smears to detect cervical cancer after 65.

So far the task force's guidelines appear to have had limited impact. Researchers in June reported in the journal Cancer that nearly half of primary-care doctors would advise a woman with terminal lung cancer to get a routine mammogram — even if she was 80 years old. A 2010 study in the Journal of the American Medical Association of more than 87,000 Medicare patients found that a "sizeable proportion" with advanced cancers continued to be screened for other malignancies. Last May, Texas researchers reported in the Archives of Internal Medicine that 46 percent of 24,000 Medicare recipients with a previous normal test underwent a repeat colonoscopy in less than seven years and sometimes as few as three — compared with the 10 years recommended by the task force. In nearly a quarter of cases, the repeat test was performed for no discernible reason. (Medicare is supposed to cover the screening test, which can cost about $2,000, only once a decade if no cancer or polyps have been found, but the program paid for all but 2 percent of the procedures reviewed by the Texas researchers.)
This program aired on September 13, 2011. The audio for this program is not available.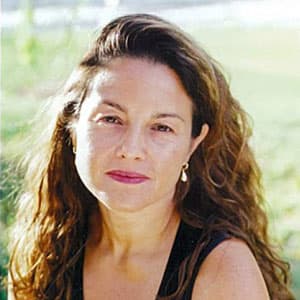 Rachel Zimmerman Health Reporter
Rachel Zimmerman previously reported on health and the intersection of health and business for Bostonomix.