Can A Computer Program Help Your Angst?
This article is more than 10 years old.
I asked him later how he managed to contain his anxiety, when mine had run amok. He said he takes a rational approach: he focuses on finding solutions to the things he can control, and tries not to get caught up in the things he can't.
Which is why it makes perfect sense to me that a small study out of Brown University found that anxiety-plagued people who underwent "computerized anxiety therapy" — they were set up on computers with a program to help divert their attention from worrying and instead focus calmly on completing a specific task — grew less anxious. This so-called "cognitive bias modification" worked about as effectively as in-person talk therapy or drugs, researchers report.
Here's the full press release from Brown:
Studies of CBM began in healthy subjects in 2002, but clinical trials of CBM as a therapy for people with anxiety only began to appear in the literature in 2009, Beard said. Hers is the first clinical trial to add a behavioral performance measure, such as public speaking, and is the first to assess whether patients found the treatment credible (e.g., did the therapy make sense?) and acceptable (was this something you could do?). On both issues, participants provided moderately positive assessments.
Not yet proven
Although the study's results agree with many of the other small studies published to date, Beard said CBM still must be subjected to larger trials with longer follow-up times before the therapy's seeming effectiveness can be considered convincing.
Even then, she said, it's unlikely that CBM would displace other forms of treatment for anxiety disorders. Instead, it might prove worthwhile as a first step to try.
"This certainly isn't going to replace therapy," she said. "I see it more as a very inexpensive, very easy to deliver, first-line intervention that could help a lot of people. For those it doesn't help, then maybe we could devote the more expensive and time-intensive resources to them."
Funding for the study came from the National Institute of Mental Health. Amir has applied for a patent on CBM technology and is part owner of a company that makes CBM software.
This program aired on September 15, 2011. The audio for this program is not available.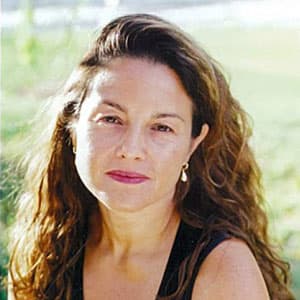 Rachel Zimmerman Health Reporter
Rachel Zimmerman previously reported on health and the intersection of health and business for Bostonomix.