Warren Takes Her Campaign On The Road
04:09
Play
New candidate Elizabeth Warren announced she was running for the U.S. Senate in a video, headed to a T station in South Boston and traveled both south and west Wednesday to introduce herself to voters. The Democrat, neophyte candidate, Harvard professor and recently departed member of the Obama administration faces the long odds Republican candidate Scott Brown faced two years ago.
One of Warren's stops was at the J & M Diner in Framingham.
Long before she hit the diner in a strip mall in the city of strip malls, reporters, cameras and photographers had the diner jammed up.
Wearing a royal blue jacket and sensible shoes, cropped short blond hair and rimless glasses, Warren was a strand of pearls short of looking like the head of the PTA in Cohasset or Wellesley. A barn jacket this isn't, and her status as "a real person" who can connect with blue-collar Framingham and Worcester is already under planned assault from Republicans. But plain prairie talk and Midwest manners also come with that Harvard resume.
The Democrat, neophyte candidate, Harvard professor and recently departed member of the Obama administration faces the long odds Republican candidate Scott Brown faced two years ago.
"I'm Elizabeth Warren and I'm running for the United States Senate," she told a group of voters. "I want to earn your vote. That's what I'm here to do."
Warren navigated amongst diners and around orders of gazpacho, tuna melts and chicken salad. She was earnestness itself.
"I'll do my best, that's all I can do. I'll do my best," she told one voter.
"I'm counting on it," the voter replied.
If ever there was an election season in which impressions count most, this seems to be one of them, in a season of discontent and worry.
Warren has both the look and the role of playing Princess Valiant for some who thank her.
On voter thanked Warren "...for everything you've done so far in your help to preserve the middle class. We need a champion in Washington who will help regular people live their lives productively and be able to provide for their children, that's what this is all about."
At another table Elliot Baldwin, a World War II veteran wearing an old Navy flag shirt, complained about the need for stimulus and to get small businesses going in a country where nobody makes a light bulb anymore.
As for Warren, Baldwin flashed a thumbs down sign and said, "I don't know, she's at Harvard... they feel they are better than anybody else — I don't share that (feeling)."
By the time Warren got to the Parkway Diner in Worcester, the Red Sox were losing to Toronto, and many patrons complained they were losing as well.
"There are so many people in this country that are getting shafted, shafted, shafted," one voter said.
In Worcester, Warren sounded like she was channeling the prairie populist, Fred Harris, the last liberal senator from Oklahoma, her home state, in the 1960s and '70s.
"When a big company like GE pays nothing in taxes and we're saying to young people 'You've got to load up on debt to get a decent education,' where are our values?" Warren asked. "Washington works for those who can hire an army of lobbyists. It just doesn't work for folks like you and me," she said.
Is she like you and me, this Harvard professor and member of the elite?
Jim Clark, who has voted for everyone but a Republican or Democrat since 1976, has a strong impression.
"To me they're all phonies, to me they are all corporate people, but for her, she's the real thing," Clark said. "She's for the consumer. Anybody that the banks don't like, I like."
He handed Warren a check for $25, from his fixed income, and told her, "The real reason we came down here is because you're hot, you're hot, baby," he said with a laugh.
But it's all relative, all in the eye of the beholder when no one seems to know the real temperature.
Earlier:

This program aired on September 15, 2011.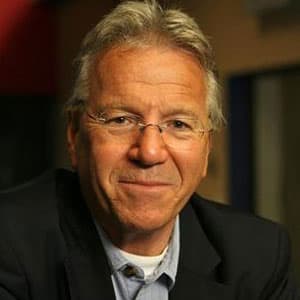 David Boeri Senior Reporter
Now retired, David Boeri was a senior reporter at WBUR.