Slumping Red Sox Try Fans' Souls
03:16
Play
This article is more than 8 years old.
Maybe it's the cheese fries. Maybe it's the Long Island Iced Teas. But inside the Bleacher Bar under Fenway Park, Red Sox fan Annie Dantowitz was able to put a positive spin Wednesday night on her team's downward spiral.
"There's a strange familiarity and comfort in how the Red Sox are doing right now," Dantowitz said. She says suffering through another classic September slump is good for the Sox fan's soul.
"This is what we live off of! If we were predictable, and winning game after game, and didn't make us bite our nails or freak out about it, it wouldn't be the Red Sox," Dantowitz said.
But the Red Sox won't be in the postseason this year if they keep losing game after game, the way they have been. The Sox are fighting for the American League Wild Card playoff spot and fans are in the uncomfortable position of getting help from their hated rivals in New York. The Yankees have been keeping another Wild Card contender, the Tampa Bay Rays, from gaining ground and those two teams have four more games to play.
Pull for the hated pinstripes? Dantowitz can't stomach it. She'd rather see Boston's season end without a postseason. Her friend Brittany Langston, also from Boston, isn't so sure.
"Let me put it this way," Langston said. "I'm not rooting for the Yankees, I'm rooting against the Rays."
Still, what does that mean?
"I think that what you just said is basically being like, 'I don't want kittens to die, I just want a wolf to have its food,' " Dantowitz countered, laughing.
Such is the comically painful dilemma of today's Red Sox fan.
A sellout crowd packed Fenway Park Wednesday night for the final regular season home game. But the crowd was on edge.
Boston College undergrads Kevin McGovern and Tom Demers, from Acton and Scituate, respectively, stood out in the deflated crowd. It says a lot that even with the best Red Sox pitcher on the mound, even with a two-run lead, even with the Sox playing one of the worst teams in baseball — the Baltimore Orioles — McGovern was nervous, anxiously cracking peanut shells.
"It's how I take out my nervous energy," McGovern said. "Just grind away at peanuts... I mean you just never feel good in late season. I think it's just a New England bias."
The bias comes from history. Sitting down the row, fan John Hanavan remembers 1978. That's when the red-hot Red Sox squandered a 14-game lead to cede their playoff spot to the Yankees. Still, Hanavan says that was under the famed Curse of the Bambino. Don't forget, Hanavan says, many of the 2011 Red Sox have at least one World Series ring, if not two.
"Those other teams never won it all, this team has," Hanavan said. "They're going to do anything they can to get into the playoffs."
Except for winning Wednesday night. In all-too-familiar fashion, Sox pitching gave up late runs.
"I don't know how to describe it," said Paul Limberty of Hamilton, Vt., shaking his head. "It's like you have a cold you can't get rid of. And every day you think it's gonna get better and every day it's the same schnot."
In the bottom of the ninth inning, Limberty watched another winnable game whimper into a loss.
The Red Sox now have the added challenge of reversing their collapse on the road, starting with Yankee Stadium Friday night.
As Fenway Park emptied Wednesday night to the organ refrain of "On the Road Again," fans went quietly into the dark night, wondering whether their team can get over its September slide, so they can see another game at Fenway and another — albeit unlikely — chance at some October magic.
This program aired on September 22, 2011.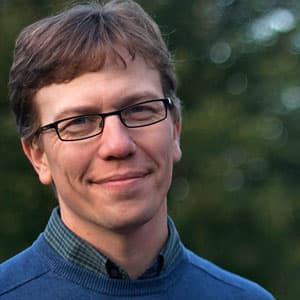 Curt Nickisch Business & Technology Reporter
Curt Nickisch was formerly WBUR's business and technology reporter.