'My Dog Has Better Medical Records Than My Daughter'
This article is more than 9 years old.
Ken Farbstein is a professional patient advocate and president of Patient AdvoCare. Former two-time president of Health Care For All's Consumer Health Quality Council, he's author of a new book, "Getting Your Best Health Care: Real-World Stories for Patient Empowerment."
Ken has his own blog at Patient Safety Blog, but he has kindly agreed to field occasional questions from CommonHealth readers here. So what advice do you most need from a specialist in helping patients cope with the health care system? In particular, what questions do you have as you consider entering or leaving a hospital, or about medical errors? Please post your question in the comments area below, and Ken will choose those he deems most helpful to answer.

Courtesy of KF
Patient advocate Ken FarbsteinIn the meanwhile, here's a dismaying delight from his new book: Two pointed and brightly written posts from his blog, one on a canine medical record that would make any human drool, and the other on a far less satisfying experience bringing his daughter to the doctor. Readers, have you, too, envied your pets' records?
My Dog Has a Better Medical Record Than You Do
My dog Jackson had a well-dog checkup recently with his veterinarian.
A month earlier, we had received a postcard reminding us that he needed certain vaccinations and was due for a yearly checkup. (Does your doctor's office remind you?) When I phoned the office to make an appointment, they asked me my last name, and looked up his record on the computer so they could verify for me which shots he would need, and what the purpose of the visit would be. (Would your doctor's office do that?) Knowing he'd need a fecal test, they suggested I bring in a (poop) sample, and gave the necessary instructions. They entered the information into their computer scheduling program.
[module align="left" width="half" type="pull-quote"]''Well, whose record is it? It's yours, but our policy says you can't see it.[/module]
At the visit, much of the equipment was not much better than that of a doctor's office: a stethoscope to listen to his heart, a thermometer to measure his body temperature, a digital scale built into the floor, a pair of highly trained hands and eyes for the physical exam.
At the end of the visit, the vet handed me an individualized, four-page, neatly formatted and typed summary of what he had found, for each bodily system, with his advice on diet, exercise, and hygiene, a thumbnail photo of Jackson, lab test results and their interpretation, and target dates and types of future vaccinations. (Does your doctor routinely do that?) At check-out, I also received a receipt and itemized bill, which clearly named on an 8.5 x 11 inch sheet each shot and service Jackson had received, and showed the name of the receptionist, phone number, and future vaccine and exam dates, to keep for our records. (Does your doctor do that?)
They even advised on the preferred flavor of the toothpaste for daily brushing: poultry. The care was Mmm-Mmmmmm good!
Advice for people searching for a doctor: Find a doctor who uses an Electronic Medical Record to educate patients and themselves about the care you need.
Happy New Year: It's your medical record, but you can't see it
Two of my encounters with the health care system yesterday ranged from the sublime to the ridiculous. First, the sublimely good one: I went to our veterinarian's office to buy some toothpaste for my dog. When I asked for it, they asked my last name. I was given the toothpaste, and I paid for it. With the receipt, the clerk handed me a one-page printout listing the dates for Jackson's next well-dog checkup and the next three years of immunizations, with his photo and name, address, and owners at the top of the page.I was delighted: without my even asking, they gave me tailored information to keep my beloved pet healthy.
Then, later in the afternoon, the ridiculous. I brought another beloved pet, my daughter, to see a sports medicine doctor for a minor issue. I asked the clerk to see her medical record. They couldn't give it to me. Why? For privacy reasons. Whose privacy?! Well…it's policy, so we can't. Why did I want it? To do my homework in advance, and to save the doctor's time during the appointment.
Following their procedure, I filled out a paper release form, to be handled by Medical Records. Could I fax them the release, and have them fax me the record? You'd need to call Medical Records for that. OK; I called, but could only get a recording that said they'd need 7 to 10 days to mail the doctor's progress note to me. I talked to the Practice Administrator. I couldn't get my daughter's record in advance, nor could my daughter. Well, whose record is it? It's yours, but our policy says you can't see it. Who set the policy – the Director of Nursing? No. The CEO? No, a committee. 

They had me; I was stumped, and we both knew it. Those were the magic words: "policy," and "committee." That meant logic and reasonableness wouldn't matter.
Advice for a New Year's resolution for dealing with a very old-fashioned medical system: To get "your" medical record, either keep a copy of the doctor's last note about your visit, or ask your doctor's Medical Records unit, two weeks in advance, to send it to you.
This program aired on September 26, 2011. The audio for this program is not available.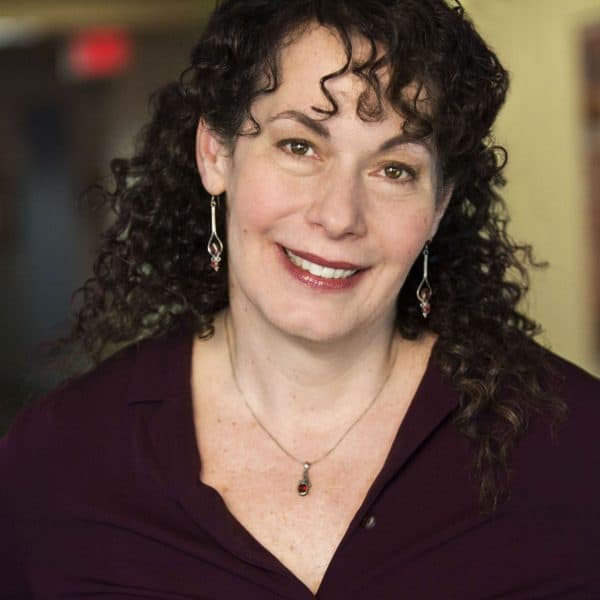 Carey Goldberg Editor, CommonHealth
Carey Goldberg is the editor of WBUR's CommonHealth section.