Computer-Derived Markers Help Predict Risk Of Heart-Attack Death
This article is more than 9 years old.
Common ways to identify high-risk patients include measuring certain biochemical substances, tracking the heart's activity with echocardiograph (EKG) data and medical history. But such indicators don't identify everyone who is high-risk. How then, can you up your odds?
Well, a team of cardiologists and computer scientists from MIT and the University of Michigan have come up with a series of computational biomarkers based on EKG data that when combined with standard measures can better predict which heart attack patients are more likely to die. Their research is published this week in the journal Science Translational Medicine.
Saving Tens Of Thousands
MIT Electrical Engineering and Computer Science Associate Professor Collin Stultz, one of the study authors and a cardiologist at Brigham and Women's Hospital and the West Roxbury VA Hospital, says by overlaying the new computer-derived markers onto the standard biomarkers, one's ability to predict the risk of death after a heart attack increases by about 10 percent, which could "potentially save tens of thousands of lives each year."
Armed with better information about who is actually at risk, doctors can more effectively determine which patients should be treated aggressively, with more medical and other interventions. Doctors could also skip unnecessary invasive procedures for lower-risk patients who will most likely heal and have a full life, Stultz says.
The researchers, including Zeeshan Syed at the University of Michigan, John Guttag at MIT's Computer Science and Artificial Intelligence Laboratory and Brigham & Women's cardiologist Benjamin Scirica came up with three different computational biomarkers. All three target the subtle variability between heartbeats that can indicate instability and risk, and indeed are so subtle that they can't be picked up by a doctor simply looking at an EKG. Here's how the researchers characterize the three markers:
"Morphologic variability," describes how different consecutive heartbeats are from each other; "symbolic mismatch," looks at changes in a patient's EKGs over long periods compared with EKGs from other patients in a population; and "heart rate motifs," detects patterns in heart-rate changes.
Tracking The Heart's Activity
Once the new markers were devised, the researchers measured them in more than 4,500 patients using data taken from each patient's portable Holter monitor (essentially a 24-hour continuous EKG) that recorded the heart's activity over several days.
(All the patients in the study had suffered from "non-ST elevation Acute Coronary Syndrome," aka a mild heart attack, and were followed for two years as part of a large, international clinical trial led by a group at Brigham and Women's Hospital and Harvard Medical School.)
The researchers report that the three biomarkers were strongly associated with an increased risk of death in patients. Ultimately, then, the markers could become powerful tools to help extend the lives of those at higher risk.
Stultz envisions a time when everyone admitted to the hospital after a heart attack gets sent home with a Holter monitor, and returns in a few days for followup. A cardiologist could simply determine the patient's risk score, and use it to tailor a more accurate and effective treatment plan. "It's much cheaper than a lot of the other things that we do," Stultz says.
This program aired on September 29, 2011. The audio for this program is not available.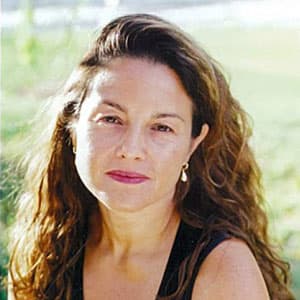 Rachel Zimmerman Health Reporter
Rachel Zimmerman previously reported on health and the intersection of health and business for Bostonomix.