Lesson Learned, Utility Restores Power To All Customers
02:47
Play
This article is more than 9 years old.
Gov. Deval Patrick says he's growing impatient with power companies, who are still restoring electricity to some 200,000 homes and businesses across Massachusetts.
Ironically, the first utility to finish restoring power following this weekend's snow was once slammed for a dawdling storm response. That company, Unitil, subsequently learned its lesson.
Back in December 2008, an ice storm downed lines and completely exposed Unitil, which serves four communities around Fitchburg. Then, residents and businesses went two weeks without power, Patrick called for an investigation, and a petition circulated asking Fitchburg to form its own utility.
When the debacle was over, Unitil apologized. But that didn't satisfy a state representative from Fitchburg, Stephen DiNatale.
"It's going to take significantly more than simply a letter of apology to right the outrageous performance they demonstrated during that storm," DiNatale said then.
Unitil tried to do right by revamping its entire emergency response. And this time, Unitil did a lot better. The company's Alec O'Meara says staffers at the operations center in Fitchburg went into battle mode last week when they saw the forecast.
"With wet, heavy snow, that's the kind of oatmeal-y, sticks-to-everything, wet-cement-from-the-sky kind of snow," O'Meara said. "It's the kind of snow you never want to see fall if you're a utility."
Unitil started ordering in extra crews from as far away as Michigan to help, bringing its total to 300 crews. And it was a little bit of a gamble. If the storm fizzled, O'Meara says Unitil still would've been on the hook for stacks of invoices.
"It is not a minor commitment," he said. "There's a lots of costs associated with that — travel expenses, hotels, meals. It is fair to say that this storm will be in the millions as far as costs."
It was worth it. The weekend nor'easter plopped almost 2 feet of snow on Fitchburg. Eighty-five percent of Unitil's Massachusetts customers lost power.
"You saw big, healthy trees, trees that have no business causing trouble to utilities, were just completely burdened, and just got messed up in the lines, and we had a lot of troubles we had to deal with," O'Meara said.
Troubles that have now been dealt with. O'Meara says Unitil got the last 100 of its Massachusetts customers without power back online Wednesday afternoon.
"Our restoration, it's been slow-going, but we're pretty happy with how things have gone," he said.
Some of the extra crews Unitil brought in will now go help other power companies get their customers back on the grid.
This program aired on November 2, 2011.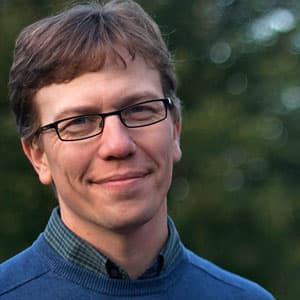 Curt Nickisch Business & Technology Reporter
Curt Nickisch was formerly WBUR's business and technology reporter.