Voices: The Hunt For Elusive ADHD Drugs
This article is more than 9 years old.
Some attention deficit disorder drugs are running short around the country, and Massachusetts is no exception. In our report on the shortage and its possible causes, a leading ADHD expert, Dr. Edward Hallowell, says that the recent deficit of the drug Adderall "seems crazy." He can prescribe substitutes, but otherwise, he doesn't know what to tell his patients other than, "I guess, 'Go shopping.'
Around the state, people are indeed going shopping — or perhaps "hunting" is a better word for the quest that many must undertake for the stimulants prescribed to offset Attention Deficit Hyperactivity Disorder.
Some need the medications for themselves, some for their children. Our initial post describes the oddly patchy shortages that one shopper encountered when calling around to various pharmacies in Brookline and Newton. In search of the bigger picture, I turned to Lisa Lambert, executive director of the Parent/Professional Advocacy League, which advocates for children with mental illness. She could teach Facebook a thing or two about social networking, and she kindly sent out our query to listservs run by Mass Family Voices and MassPAC. Nearly a dozen responses immediately rolled in from people struggling to find ADHD medications. Here's a sampling:
From a Mansfield father of two daughters with attention deficit disorders:
"Just recently, I was getting the prescription filled for one of my daughters, and the doctor had written the usual prescription plus one that was faster-acting, and CVS didn't have that one in stock — they've been backlogged for quite a while.
I pulled up to the drive-through window and the lady told me that for that particular Adderall, they were on back-order; they didn't have any and they're finding it's universal, I probably wouldn't find it at another drugstore either. I drove away thinking, 'My God, why would it be a universal drop in that availability?' There is an incredible demand for this stuff. How, or in what way, or if at all that plays a role in the lack of its availability I don't know."

[Note: His experience jibes with the FDA list of drug shortages, which shows the current crunch largely in immediate-release stimulants rather than longer-acting ones.]
From a mother in Bridgewater, whose daughter takes a 40-milligram dose of long-acting Ritalin — no supply problems with that one — and then in the afternoon, a 20-milligram dose of immediate-release Ritalin.

With Ritalin, because it's a controlled substance, you have to get the refill no more than two days before you're due to renew. And I'd get there and find out there were no 20-milligrams, and I'd go to another pharmacy and another pharmacy. The first time, in April, I thought, 'This is strange."
So I'd run around to different pharmacies and then if I found a pharmacy to fill it, the next month when I'd go back to my regular pharmacy, I was told I couldn't get it because there was a glitch in the system that said I'd already gotten it. I was told by CVS, 'If you're going to go to another pharmacy, you need to let us know.' And I said, 'But it was you who sent me to the other pharmacy! And now this kid is going without her Ritalin.' So I finally got so mad I said to the psychiatrist, 'Order 10-milligram tabs instead of 20-milligram tabs,' and there hasn't been a problem with the 10-milligram tabs."
Via email from Sophia in Falmouth, after receiving the query:
I received the following email yesterday and today I went to my med provider. To my surprise, she told me of the Ritalin situation and had to prescribe me an alternative of Concerta. Ritalin has worked so well for me for over 7 years now and I am very concerned that Concerta will not work.
I will try Concerta, what other options do I have?
 I feel that Ritalin was the missing link from my whole life (especially when I was in school). I am very nervous to have a lapse in my dosages.

Via email in a comment responding to our initial post:
The generic version of Ritalin (which was the only version my insurance would cover for my son) was out of stock across the state last spring — and every month it was a new struggle to find the medication as we can't get a 90-day supply by mail as with most "maintenance" medications, it can ONLY be dispensed in 30 day increments — and you can't try to re-fill before that time so you need to repeat the stuggle every 30 days. Or insurance finally agreed to cover brand name-.... just waiting for that to run out also.........

And via email, also in response:
Simply due to convenience, I haven't gone to CVS for the last two prescriptions of Concerta ER for my son. I've been going to Target lately. However, I did experience the Ritalin shortage scare within the past two years at CVS in Northborough. Once again, when I went to Target in Westborough at the time, I was able to get the prescription. I don't know what is going on with the shortage. Is it something concerning CVS or Ritalin shortage produced by pharmaceutical companies? Another interesting story: My brother-in-law living in NH has been going through with his ADHD medication is that he often times need to wait for one day to have his prescription filled. Once again, this is happening at CVS.

Is online ordering a way around the shortage? Or going to smaller stores? Maybe not. One commenter suggested:
I've heard that smaller 'mom & pop' pharmacies might have supply. Another alternative is having your doctor mail the prescription to Medco with prior authorization.
But "ADDDiva" responded:
I talked to Medco this afternoon and they have no Adderall in stock. Nor does the mail order pharmacy for Walgreen or Caremark.

I wondered it it might help to call the drug company numbers listed on the FDA Website. An FDA official compared that to calling the manufacturer when your car needs a repair, but I tried one anyway. No good. The customer service representative said they only know which wholesalers they've shipped to, not which retailers have the drugs in stock.
Readers, can you help each other out here? As any helpful information comes in, I'll keep you posted, too.
This program aired on November 4, 2011. The audio for this program is not available.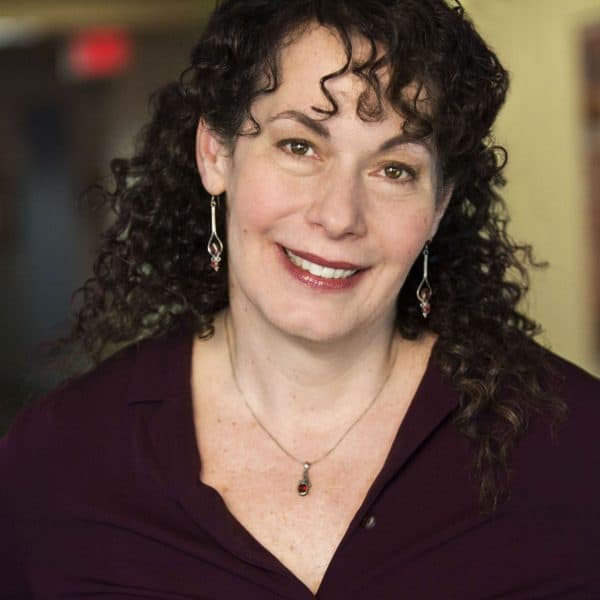 Carey Goldberg Editor, CommonHealth
Carey Goldberg is the editor of WBUR's CommonHealth section.