Why H1N1 Flu Proved Fatal In Some Healthy Children
This article is more than 9 years old.
You might be tempted to slack off on flu vaccines this year. You may have vaguely heard that the make-up of the vaccine is basically the same as last year's, so maybe that'll do it, right? And hey, H1N1 didn't turn out to be as scary as it seemed at first, right?
Wrong. Well, right, in that H1N1 didn't produce a death toll as high as originally feared. But how's this for scary? H1N1 did take a mystifying toll among dozens of children who were otherwise healthy, and a new study out of Children's Hospital Boston helps explain it: If a child was infected with Methicillin Resistant Staph Aureus, or MRSA, one of those "superbugs" helped along by our overuse of antibiotics, the child's risk of death rose eight-fold.
MRSA was long thought of as a hospital problem, but it has spread out into the community, and a 2008 study found that the bug had "colonized" the noses of an average of 2 percent of children, with some populations showing a rate as high as 9%. Children are not routinely screened for MRSA. Do I want to take the chance that my child happens to be among the 9 percent? No, I do not. Do you? Forgive my nudging. I knew a brilliant, beatific boy who died suddenly at age 15 from the deadly combination of flu and MRSA.
The H1N1 study is just out in the journal Pediatrics — link to come when available. Here's the New York Times take on it, and this from the Children's press release:
Why did healthy children fall critically ill in the 2009 H1N1 flu pandemic?
Largest study to date finds co-infection with MRSA increased death risk 8-fold; flu vaccination urged

Boston, Mass. — During the 2009 H1N1 influenza pandemic, many previously healthy children became critically ill, developing severe pneumonia and respiratory failure, sometimes fatal. The largest nationwide investigation to date of influenza in critically ill children, led by Children's Hospital Boston, found one key risk factor: Simultaneous infection with methicillin-resistant Staphylococcus aureus (MRSA) increased the risk for flu-related mortality 8-fold among previously healthy children.

Moreover, almost all of these co-infected children were rapidly treated with vancomycin, considered to be appropriate treatment for MRSA. The fact that they died despite this treatment is especially alarming given the rising rates of MRSA carriage among children in the community.

"There's more risk for MRSA to become invasive in the presence of flu or other viruses," says study leader Adrienne Randolph, MD, MsC, of the Division of Critical Care Medicine at Children's Hospital Boston. "These deaths in co-infected children are a warning sign."

The researchers hope their findings, published November 7 by the journal Pediatrics, (eFirst pages) will promote flu vaccination among all children aged 6 months and older. (No flu vaccine is currently available for children younger than 6 months.)

"The 2009 H1N1 virus has not changed significantly to date," notes Tim Uyeki, MD, MPH, of the Influenza Division of the National Center for Immunization and Respiratory Diseases, Centers for Disease Control and Prevention (CDC), a senior investigator on the study. "Infections of children in the U.S. with 2009 H1N1 virus are expected this season and need to be prevented and treated appropriately. Influenza vaccination protects against 2009 H1N1 illness."

With emergency funding from the National Institutes of Health, Randolph and her colleagues in the Pediatric Acute Lung Injury and Sepsis Investigator's Network tracked 838 children admitted to 35 pediatric ICUs around the country with probable 2009 H1N1 influenza from April 2009 to April 2010. Their vaccination status wasn't consistently known, but H1N1 vaccine did not become available until September 2009 or later.

The median age of the children critically ill with H1N1 was 6 years. Most had respiratory failure, two thirds required mechanical ventilation, and some required extracorporeal membrane oxygenation (ECMO) for advanced cardiac and respiratory support. Their disease progressed rapidly, and 75 children (9 percent) died, two thirds of them within two weeks of ICU admission.

"Some children were quickly overwhelmed, and many died despite centers doing everything to save them," says Randolph. "Early in the pandemic, centers were worried that they would run out of ventilators, that they would run out of ICU beds."

While most of the children critically ill with H1N1 had one or more chronic health conditions that increased their risk, such as asthma, neurologic disorders or compromised immune systems, 251 children (30 percent) were previously healthy.

Among these otherwise healthy children, the only risk factor that was identified for death from influenza was a presumed diagnosis of MRSA co-infection in the lung – which increased the risk for mortality 8-fold (P

"It is not common in the U.S. to lose a previously healthy child to pneumonia," says Randolph. "Unfortunately, these children had necrotizing pneumonia – eating away at their tissue and killing off whole areas of the lung. They looked like immunocompromised patients in the way MRSA went through their body. It's not that flu alone can't kill – it can – but in most cases children with flu alone survived."
You might be tempted to try to get your child (or yourself) screened for MRSA to be armed with the knowledge. But Dr. Randolph says:
Tests are available for MRSA but routine screening of healthy children for MRSA is not recommended. Once MRSA colonizes the nose or other parts of the body it is not easy to get rid of it. A regimen of chlorhexidine scrub washes and mupiricin ointment in the nose for 7 days works in some people. Public health officials are concerned that if everyone with MRSA colonization tries to decolonize themselves with this regimen repeatedly then the MRSA would just become resistant to these measures and be even harder to get rid of. MRSA is best prevented by good handwashing, use of alcohol and chlorhexidine gels, and by being very careful around open sores, not sharing razors or gym towels and other common sense measures.
This program aired on November 7, 2011. The audio for this program is not available.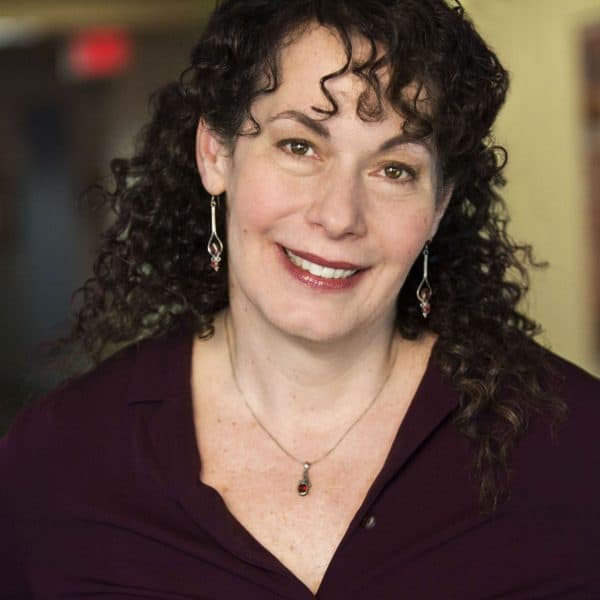 Carey Goldberg Editor, CommonHealth
Carey Goldberg is the editor of WBUR's CommonHealth section.