Why To Exercise Today: Our Cosmetic Ad — Before & After Workout
This article is more than 9 years old.
"An egregious example of disease-mongering." That's what Gary Schwitzer of HealthNewsReview.org called this MSNBC report titled "Plastic surgeon wants to fix your runner's face." The fatuous piece passes along a press release warning that running can burn so much fat that faces get downright "skeletal."
I must say, I, too, had received the press release that prompted that MSNBC report, and had simply snorted in disgust. "Runner's face"? As a putative problem? Gary did a typically great job of nailing the report here, but I wanted to go one more skeletal step forward: Not only does exercise fail to create beauty problems but it is rightly touted as a beauty treatment in and of itself — an igniter of glow and a booster of visible wellbeing. Personally, the effects of exercise remind me of "The Picture of Dorian Gray," the Oscar Wilde classic in which a man's portrait ages while he remains eternally young-looking. When I miss a workout, I feel the years suddenly catching up with me — and I see them on my face.
So this weekend, after a couple of days of salty eating and no exercise, I decided to try an experiment: I took a photo of my prodigious under-eye baggage before a vigorous workout and afterward. True, I did use a teeny tiny bit of concealer in the "After" photo as well, but you have to figure plastic surgeons do the same. And if you ask me, the photos below rival any cosmetic surgery ad.
Readers, I'd so love it if you would try something similar: Click on the "Get in touch" button below and send in photos of yourself before and after your workout, even if all that dramatically changes is your facial expression. If we get a few photos, we can create a portrait gallery that is the ultimate answer to silly folderol like warnings of "runner's face..."
This program aired on November 7, 2011. The audio for this program is not available.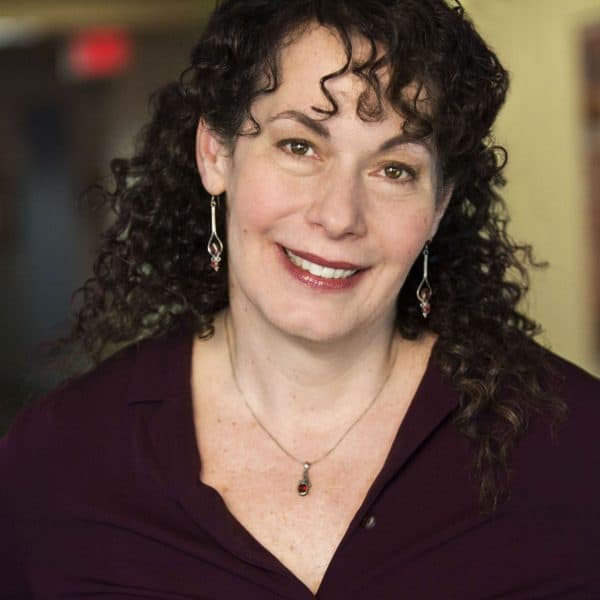 Carey Goldberg Editor, CommonHealth
Carey Goldberg is the editor of WBUR's CommonHealth section.