Report: Pricier Hospitals Should Prove They're Worth It
This article is more than 9 years old.
Some radical ideas on hospital pricing, as reported by WBUR's Martha Bebinger:
Hospitals in Massachusetts that want to charge more than the median market price for services would have to prove the quality of that service justifies a higher price. That's part of recommendation #6 from the report by the Special Commission on Provider Price Reform.
This key recommendation comes closest to the commission's mandate: To address the wide gap between what high and low cost hospitals are paid for the same service.
Specifically, the commission proposes creating a panel of experts whose members would review a hospital's request to charge more, based on the quality of their service.
Jay Gonzales, Secretary for Administration and Finance in the Patrick Administration and the commission chairman, says creating this panel is "a step government is taking to make sure that if you're paying higher prices you're getting something for it, you're getting better value, or better services."
The panel would likely be part of health care cost control legislation that the House and Senate expect to release early next year. Senator Richard Moore says having this recommendation will accelerate work on the bills and help "get us on track." Moore says he's hopeful the legislature will have a bill Governor Patrick that includes the creation of this panel by the end of next year.
Eileen McAnneny, a Senior VP with Associated Industries of Massachusetts, expects the panel will help lower costs, which is the main concern for her members. "I'm happy to see that we're making progress to that end," says McAnneny.
Lora Pellegrini, President of the Massachusetts Association of Health Plans says the panel will help reset health care pricing in the state.  "We want to reward providers for quality, we don't want to reward them for market share," say Pellegrini.
But the legislature will face vigorous opposition from hospitals if it includes an expert panel to review prices in a health care cost control bill.  Lynn Nicholas representing the Massachusetts Hospital Association (MHA) was the sole "no" vote on recommendation #6.
"We need to give the market a chance to show what it can do to address this before we go to a very prescriptive regulatory process that distracts us from the real goal of changing the delivery system and trying to reduce total medical expense," says Nicholas.
Hospitals would take their case to this expert panel after an insurer rejects the hospital's requested rate increase. Nicholas says the process "puts all the power in the hands of the payer." And how will hospitals prove they have higher quality that justifies a higher price? That's to be determined. Several commission members admitted that the available tools to measure quality in health care are still crude. But they say we have to begin somewhere.
This program aired on November 10, 2011. The audio for this program is not available.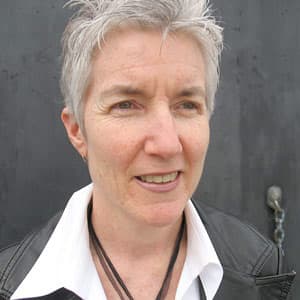 Martha Bebinger Reporter
Martha Bebinger covers health care and other general assignments for WBUR.