Brain Surgery Patient To Tufts, Blue Cross: 'Guys...Work It Out'
This article is more than 9 years old.
Due to the impasse, Blue Cross members who see doctors at Tufts Medical Center may have to find a new physician in January. The state's largest insurer sent letters today warning patients about what this might mean for them.
To get a first hand view on the Tufts, Blue Cross dispute, Martha walked into one of our glass walled studios where a colleague had just finished a newscast:
Mr Faneuf?
Dave Faneuf, an anchor at WBUR, is a Blue Cross member who had surgery this summer to remove a brain tumor. Now he's receiving radiation.
"If this reoccurs, if it comes back, radiation will not be an option again," Faneuf said. "So the only option is more surgery. And the team that performed the surgery is at Tufts. They're the one's who've been in there, they're the ones who've written the notes, they're the ones, if I have to go back, they're the ones I want doing it."
But if Tufts and Blue Cross can not come an agreement on the contract that expires on January 17th…then Faneuf and about 88,000 other Blue Cross members would have a month to find new doctor. Pregnant women and patients with chronic illnesses would have three months.
"That's absolutely unacceptable," says Faneuf. "Get to it guys and work it out."
The dispute is, of course, about money. Tufts Medical Center says it's latest request is for a 3% increase each year for the next 3-5 years. Blue Cross says Tufts doctors are willing to take less, but that Tufts wants much higher rates for hospital services. Blue Cross Executive Vice President Jay McQuaide says Tufts is already making a 15% profit on hospital charge.
"They're earning a profit when they care for our members, they're paid comparably to other teaching hospitals in eastern Massachusetts," says McQuaide. "And they're seeking rate increases that are inconsistent with what other hospitals have already accepted."
Tufts Medical Center CEO Eric Beyer has some problems with that analysis. He says Tufts has a larger share of Medicaid patients, on which all hospitals say they lose money, than do the "comparable" hospitals to which McQuaide refers. And Beyer says Tufts has historically received significantly less for care that is just as good as higher paid competitors. But insurers are under increasing pressure from Governor Patrick and employers to cut costs…so how, in this climate, can Beyer justify increases that are higher than other hospitals?
"We absolutely believe that our ask is in line with what the Governor and others have asked for," Beyer says. "We are a very efficient provider. Our physicians have earned what they've been paid by being efficient. We absolutely believe that we are doing the right thing for the people of this Commonwealth."
Three statewide employer groups disagree saying that while Tufts Medical Center provides great care, businesses will likely side with Blue Cross in efforts to hold down health care cost increases. Eileen McAnneny is with Associated Industries of Massachusetts:
"There are no good guys or bad guys, it's just we have to learn to do things differently and to provide care with a finite amount of financial resources."
There's widespread agreement that as the Commonwealth struggles to do that, provide quality health care while holding down costs, these disputes may become more common. For what it's worth, Tufts and Blue Cross reached a similar impasse almost three years ago and eventually settled a new contract. If they don't resolve this dispute, Dave Faneuf and tens of thousands of other Blue Cross will have to find a new place for care early next year.
This program aired on November 15, 2011. The audio for this program is not available.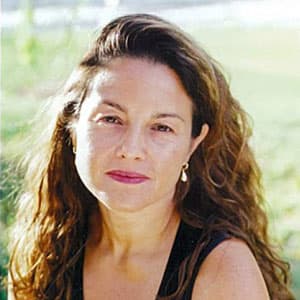 Rachel Zimmerman Health Reporter
Rachel Zimmerman previously reported on health and the intersection of health and business for Bostonomix.