Talks Break Down Between Blue Cross and Tufts Medical, Patients May Need New Docs
This article is more than 9 years old.
A contract dispute between Blue Cross and Tufts Medical Center could leave at least 88,000 patients in search of a new primary care doctor, reports WBUR's Martha Bebinger.
Blue Cross is alerting employers (whose employees have Blue Cross health plans) in letters today that they may no longer be able to go to Tufts.
But Tufts Medical Center CEO Eric Beyer says he hopes negotiations will continue.
"Our contract runs out on January 17th," Beyer said. "We've been doing everything we can to renew the contract for the benefit of the patients."
Following the abrupt breakdown of negotiations last night, there's a lot of finger pointing going on today.
Tufts says it is asking for an overall three-percent annual increase in payments from Blue Cross — an increase that is under the rate of medial inflation. In a news release issued today, the hospital said the parties are "only $11 million apart on a $1.2 billion contract" and that Blue Cross "recently provided 2-3 percent increases to several of the state's highest paid providers."
But Blue Cross says Tufts is asking for much higher increases for some hospital services that are unreasonable in the current cost-cutting climate. The state's largest insurer says it will not agree to give the hospital a 33% increase over the next five years.
Blue Cross is alerting customers they will have until mid-February to find a new physician. Pregnant women and patients with a chronic condition will have an additional two months to receive care at Tufts.
Here's The Boston Globe story.
For more, here's the press release just issued by Tufts:
Boston (November 15, 2011) – Tufts Medical Center and Floating Hospital for Children announced today that Blue Cross Blue Shield (BCBS) of Massachusetts has walked away from negotiations with the Medical Center and 1,500 physicians - potentially disrupting care for more than 200,000 patients across Eastern Massachusetts.

The surprise move came after Blue Cross officials walked away from the negotiating table early Monday evening, having refused to review a proposal from Tufts Medical Center. With the parties only $11 million apart on a $1.2 billion contract, Tufts Medical Center officials had been optimistic about reaching a resolution that would be good for patients and employers and fair to the Medical Center and its physicians' network, New England Quality Care Alliance (NEQCA). Tufts Medical Center was requesting an increase across its network of 3 percent, under the rate of medical inflation, and in line with modest increases given to other providers in Massachusetts.

Tufts MC has been negotiating with BCBS for more than four months to secure fair treatment from Blue Cross with regard to physician and hospital reimbursement. BCBS's actions could result in severe network interruptions for BCBS members, potentially interfering with patient care throughout the Commonwealth. Blue Cross would also saddle employers and consumers with some $70 million in costs by forcing them to use more costly health care providers.

"We're shocked and disappointed that Blue Cross Blue Shield has chosen this threatening tactic rather than continuing to negotiate a fair contract," said Eric Beyer, president and CEO of Tufts Medical Center. "BCBS executives had made every indication that our reasonable 3 percent increase was within their parameters and agreement could be reached. We don't understand why they would walk away when we could work together to enhance patient care and save employers valuable health care dollars."

BCBS recently provided 2-3 percent increases to several of the state's highest paid providers.

If an agreement is not reached by January 17th, BCBS of Massachusetts will no longer include Tufts Medical Center and NEQCA in its insurance coverage. Physicians in the network include primary care physicians, pediatricians and specialists from towns and cities including Lowell, Woburn, Winchester, Quincy, New Bedford, Framingham and others. These physicians care for approximately 200,000 patients who would be affected by BCBS's actions.

Patients insured by BCBS who wish to continue visiting their community physician or Tufts Medical Center should call BCBS to express their concern at 800-262-2583. There are a variety of options for patients who wish to change to a new health insurer that does not cover their physician. For additional information and to see if their physician is impacted, patients can go to keepmydoc.org.

During negotiations BCBS demanded - upon threat of termination - that Tufts MC allocate revenue across its network in ways that were arbitrary, and failed to meet the pressing needs of the impacted hospitals and physicians so they can continue building an accountable system of care. Having an insurer dictate how a network's resources are used has severe negative implications for patients – restricting the Medical Center's ability to enhance services and address existing disparities with competitors. BCBS's proposals also tried to unfairly burden the state's small businesses by placing a disproportionate increase on HMO policies, which are primarily held by small business owners.

"An insurance company should not substitute its judgment for that of physicians and academic medical center leadership in the internal financial management of a health care organization"added Beyer. "BCBS is attempting to negatively interfere with our internal operations by dictating how we should distribute funds to our community physicians and hospital."

If Tufts Medical Center, Floating Hospital and NEQCA physicians are not in the BCBS network, the cost to the Massachusetts system would be at least an additional $70 million annually because many patients would be forced to receive care from higher cost providers. BCBS would likely have to increase employer and individual premiums significantly to cover this additional cost for care from more expensive hospitals and doctors.

"Three years ago, we were excited to join BCBS in its stated commitment to reward quality and efficiency. And we've done our part and more. Since 2008 our physicians have improved on 88 percent of the Quality Measures in the Alternative Quality Contract with BCBS and we are among the most efficient providers in Eastern Massachusetts," said Jeff Lasker, MD, a pediatrician and CEO of New England Quality Care Alliance. "Now they want to change the terms. Blue Cross has nationally touted the AQC as a cutting-edge model that pays physicians for performance, not individual services. Yet suddenly they've decided to move away from their promises and penalize high-quality providers that deliver care at lower cost."

Tufts Medical Center and its physician network have requested a modest 3 percent overall rate increase - simply keeping up with the rate of inflation. It is also well below the 5.9 percent premium increase BCBS recently lobbied the state to receive, and would have virtually zero impact on the premiums BCBS charges patients. BCBS reported $76.5 million in profits in the first half of 2011 alone.

The Medical Center is currently paid 20 to 40 percent less than other academic medical centers and is paid far less than many community hospitals in Massachusetts. Children's Hospital Boston currently receives reimbursements that are double the rate paid to Floating Hospital for Children for the same services to care for extremely complex and sick children, including pediatric trauma patients and children with cancer and serious cardiac conditions. NEQCA physicians are paid significantly less – at least 20 percent in most cases – than large, comparable practices in their markets.

"BCBS has a well established pattern of paying disproportionately, higher fees to less efficient providers," said Beyer. "In this rapidly changing healthcare environment where the ability to provide efficient, cost-effective healthcare is so vital, Blue Cross Blue Shield is doing the citizens of the Commonwealth a disservice by continuing this harmful practice and making it virtually impossible for lower cost systems of care to compete."

"The actions of BCBS would hurt thousands of patients, physicians and small businesses in Massachusetts at the worst possible economic time," said Ted Herwig, MD, chairman of the NEQCA board and a family practice physician on Cape Cod. "It makes no sense that BCBS is refusing a reasonable and modest 3 percent increase for efficient care, when at the same time the employees of NEQCA just received notice of a massive 11.5 percent premium increase."
And here's the Blue Cross news release:
BOSTON –November 15, 2011– The rising cost of health care is one of the biggest challenges facing our community today. We know that health care costs are making our businesses less competitive, squeezing the budgets of government at every level, and consuming too much of family incomes.

At Blue Cross Blue Shield of Massachusetts (BCBSMA), making quality health care affordable is our top priority. As the state's largest private health plan, we are committed to playing a leading role in developing meaningful and sustainable solutions to rising costs.

We've worked aggressively to lower our administrative spending, which accounts for approximately ten cents of each premium dollar. In fact, we expect our administrative spending in 2011 will be reduced to 2008 levels. However, in order to make care truly affordable, we need to control increases in the overall cost of medical care, which accounts for ninety percent of premiums.

We're working in a spirit of shared responsibility with physicians and hospitals to moderate health care costs. And we're beginning to show signs of real progress. For example, the rate of increase in premiums next year will be the lowest since 2005. This is good news, but we have more work to do.
One important way we have been able to moderate costs is by reaching more modest contract agreements with physicians and hospitals. Over the past two years, we have successfully completed contracts with 48 hospitals. In nearly every case, hospitals have been willing to accept increases in the prices we pay for their services of no more than three percent and some have agreed to meaningful price decreases. These agreements allow caregivers to continue to cover their reasonable costs, but also reflect the community's urgency to make care more affordable.

Unfortunately, Tufts Medical Center and its affiliated physicians group (known as the New England Quality Care Alliance or NEQCA) are unwilling to accept modest increases in the prices we pay for their services. Instead, they are seeking very large increases far in excess of what every other hospital has accepted over the past two years. In fact, if we gave other hospitals and physicians across the state the increases that Tufts Medical Center and NEQCA are seeking, it would translate into hundreds of millions of dollars in added costs that would increase premiums for individuals, families and employers.
Here are a few other important facts:

Tufts Medical Center already earns a profit in excess of 15% when the hospital cares for a BCBSMA member.
Tufts Medical Center is currently paid at rates that are comparable to other teaching
hospitals in eastern Massachusetts.
NEQCA physicians are already among the highest-paid in our professional provider
network.

Tufts Medical Center and NEQCA have been long-term partners with BCBSMA and we value the services they have provided to our members. For this reason, we regret that they have made a decision to terminate their contract with us and no longer care for our members effective January 17, 2012. We remain committed to the negotiation process, but to be clear, any new agreement with Tufts Medical Center and NEQCA must reflect the community's appropriate impatience with the rising cost of health care.

We want our members to know that our highest priority will be to ensure that any member who receives care at Tufts Medical Center or from an affiliated physician will continue to have access to high-quality, affordable health care after January 17, 2012.

As part of that commitment, we have created a dedicated hotline (1-888-404-9846) and a special website (www.bluecrossma.com/MyCareChoices) to assist affected members.
For a little history, here's what the Wall Street Journal wrote about contract negotiations between Tufts and Blue Cross back in 2009, when things also got nasty.
Here's an analysis from The HealthCare Marketer on why Tufts is at a disadvantage.
And here's how thing eventually got resolved, as reported by the Boston Business Journal.
This program aired on November 15, 2011. The audio for this program is not available.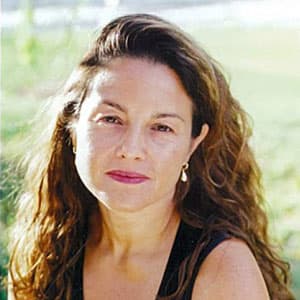 Rachel Zimmerman Health Reporter
Rachel Zimmerman previously reported on health and the intersection of health and business for Bostonomix.