Turnbull: Stop Kvelling, We Still Need Aggressive Action To Halt Rising Premiums
This article is more than 9 years old.
Lots of kvelling recently by policymakers, providers, and others about a new Commonwealth Fund Study that everyone says shows that Massachusetts no longer has the highest health insurance premiums compared to other states; instead, we are #9.
I heard at least four people cite this study from the podium on Friday at a conference sponsored by the Massachusetts Association of Health Plans. Depending on the person doing the bragging, the study was touted as: proof that we don't need more regulation because market forces are working to control health insurance premium increases; evidence that state regulatory action to control premiums has been effective; or as a counter to critics of national health reform, many of whom attack the Affordable Care Act with the contention that despite (or because of) health reform in Massachusetts, our state has the highest health insurance premiums in the country.
Reeling with cognitive dissonance, I just spent some time reading this Commonwealth Fund study. I find an interesting and more nuanced story but one which, at the end of the day, does nothing to dampen my sense of urgency about the need for aggressive action to deal with rising health insurance premiums.
Before we get to the good stuff, a few words about the data (sorry, I can't help myself): The Commonwealth Fund study examines average premiums for private employer health insurance premiums in each state in 2003 and 2010.
The data come from the federal Medical Expenditure Panel Survey (MEPS), a comprehensive survey of health care use and spending conducted by the Agency for Healthcare Research and Quality. MEPS is actually several surveys, one of which is the "Insurance Component," an annual survey of a sample of business establishments across the country. The employer survey collects detailed information about an employer's health plans, including type of plans offered, benefits, premiums, contributions by employers and employees, eligibility requirements, and employer characteristics. The survey design is very sophisticated, and the sample includes more than 38,000 private companies and 3,000 state and local governmental units, with a response rate exceeding 80%. It results in statistically credible samples for all states, even the smallest.
The number of private employers surveyed in Massachusetts is nearly 800. (Any policy wonk/nerd readers can learn more about sample design here.)
A Very Important Point:
The state-level premiums are not adjusted for benefit differences, or differences in deductibles, co-payments and other cost-sharing. Massachusetts has historically had broader benefits and less cost-sharing than in many other states, which, all other things being equal, would tend to make other health insurance premiums more expensive here than in states with lesser benefits and more cost-sharing.
But the Commonwealth Fund study doesn't give us any information with which to assess these differences, with the exception of the showing changes in average annual deductibles, which I've used to compute one measure of family premium. So keep in mind that when we're comparing premiums in Massachusetts to those in other states, we're not making an "apples to apples" comparison.
So, What Does The Report Show?
The table below presents how Massachusetts ranked among all states on 11 measures of health insurance premiums, on a scale where #1 is the state with the highest premiums. So in this ranking, it's best to be #50 and worst to be #1.
The people who are trumpeting our state's performance are partly right: we were ranked #9 for average family premiums in 2010. But, this is scarcely cause for statewide celebration because we ranked #8 on this measure in 2003, so we didn't improve much. And our ranking was worse for single premiums, #6, and deteriorated significantly over this time period.
Of the 11 measures of premium shown in the table, Massachusetts ranked worse on six in 2010 than we did in 2003, better on one, and about the same on the other four. Hardly a record of improvement to crow about.
One of the most interesting findings is the one that John McDonough recently pointed out on his Health Stew blog, using data from the MEPS for 2009. Massachusetts is actually among the least expensive states when health insurance premiums are measured as a proportion of income required to pay for health insurance. In this new report, looking at family premiums as a percent of median household income, Massachusetts ranked #46 in 2003 and #48 in 2010; based on single premiums, we ranked #47 in 2003 and #35 in 2010.
Premiums Way Up
However, I doubt that employers or workers in Massachusetts feel much better knowing that we don't have the highest health insurance premiums in the country, or that people in Massachusetts pay a lower proportion of their income for their insurance than folks in many other states. After all, the study also shows that in Massachusetts from 2003 to 2010:
The total cost of health insurance premiums increased by 55% for single policies and 48% for family policies.

Workers buying single policies had a 68% change in their annual contribution (from $713 in 2003 to $1200 in 2010), and those who bought family policies saw their average annual contribution increase from $2385 to $3444, or 44%.

The average annual deductible increased by 43% in single policies and 54% in family plans.
The percent of median income going to health insurance rose from 12.5% to 17.7% for a single policy, and from 12.7% to 15.2% for a family policy.
Misery may love company, but misery is still misery. Health insurance premiums in Massachusetts are rising rapidly, consuming an ever increasing share of family incomes, and putting an extraordinary strain on employers. We won't do much to address these problems unless Massachusetts can be the top-ranked state in one area where being #1 would truly be best: the resolve and ability of our political leaders to take strong actions to address the rising costs of health care and health insurance.
Stay tuned for that ranking in spring 2012.
This program aired on November 21, 2011. The audio for this program is not available.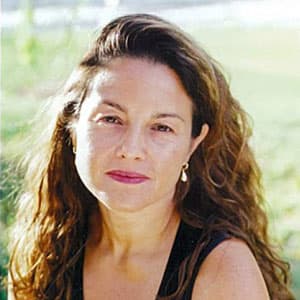 Rachel Zimmerman Health Reporter
Rachel Zimmerman previously reported on health and the intersection of health and business for Bostonomix.