Doctor As Shaman Of The Digital Village, And Other Blog Pearls
This article is more than 9 years old.
"Shaman of the digital village."
What an intriguing phrase. It refers to the special magic that human doctors will still possess even if IBM's Watson and other electronic tools take over many of their current functions. And it comes from the keyboard of Dr. Vikas Saini, president of the Lown Cardiovascular Research Foundation and — I'm delighted to report — another Boston health care leader who has stepped up to the online podium.
For bookmarking purposes, here's his blog. It's titled "Off the Cuff: A Cardioblog," but though the Lown Center is renowned for its heart work, Off The Cuff is by no means limited to cardiovascular thoughts. And thank goodness for that. Vikas has a wide-ranging past: Indian origin, youth in Canada, Princeton philosophy major, Johns Hopkins and Harvard clinical and research training. Also, involvement in the medical device industry and in the management side of a big Cape Cod physicians' group.
[module align="right" width="half" type="pull-quote"]"Talking about Skype and video for medicine is like asking the question in 1905, 'Will the telephone have a role in health care?'"[/module]
Put it all together, and he can comment from a personal knowledge base on anything from health care economics to new heart drugs. When he talks about the American "health care bubble," I feel dark dread. Not that he limits himself to his expertises, though; the blog's logo is "humani nihil a me alienum puto," which means "I consider nothing that is human alien to me." (Thank you, Wikipedia; I didn't have to resort to Google Translator.)
About the digital shaman: In a post earlier this month titled "Doctors in a brave new world," Vikas responds to a recent op-ed piece evangelizing a technological revolution in health care that could move "much of health care out of hospitals, clinics and doctors' offices, and into our everyday lives," through home and mobile monitors, remote communication and the like.
Vikas welcomes the technology's promise, but writes:
The challenge for me is in defining the role of the doctor in that scenario. That depends in part on the bigger question of whether people really want to grapple with their anxiety about mortality (which every illness however mild seems to trigger, even if it is in some primal, subconscious sense) in isolation from other caring human beings. At the height of the dotcom mania, people in Silicon Valley used to say that doctors would be disintermediated, or else evolve to become information editors for their patients — and all I can say is that they obviously had never been very sick if they thought that.
He added in an interview that yes, increasingly, "There are aspects of what we do that can be automated and outsourced to our network," or to something like Watson. "I can easily see that you might be able to do a molecular profie of me, of my gene networks, of my oxidation state, my telomere length, my C-Reactive Protein — to get more into cardiology. You might be able to do all of that automatically — Watson might even be able to say that diagnosis  X or Y is probability Z in the next 20 years.
But at the end of the day, we face this every day in our practice: Should everybody be on a statin? It's not an easy question." Calculations aside, he said, "We still want somebody to, I believe, be kind of the channeler of our communication with our mortality."
He is no Luddite, closer to the technophile end of the spectrum, but a recent study he and his colleagues conducted at the Lown clinic demonstrated that the human element does tend to trump technology in certain cases.
They randomly assigned a few long-time patients to receiving either weekly phone calls or weekly Skype sessions. It was just an exploration, not a big study, but it seemed to suggest that with well-known patients, video conferencing is nice but "a phone call was pretty darned intimate," Vikas said. "We know each other well. You get the same download of 'Here's how I'm feeling.'" Ultimately, the video element of Skype didn't seem to add much."
That said, video conferencing does make "huge sense" for transitions of care, particularly "in the anxious few days after you've left the hospital, whether after surgery or an illness. That's the best time."
It could also make sense for routine post-operative care, he said, from a verbal check-in to a video look at the wound. It could work well for a "pre-visit," a preparatory talk with a nurse on the day of a doctor's appointment. And certainly, video can help humanize interaction between a doctor and a patient who have never met before.
"There are probably elements of face-to-face contact and video capability that have specific value in very well-defined niches, and we'll explore that," Vikas said. Phone video like FaceTime on the iPhone is moving so quickly, he said, that in two or three years it will likely be standard. "So in a sense, talking about Skype and video for medicine is like asking the question in 1905, 'Will the telephone have a role in health care?'"
Next: The Lown and the rise of "Less is More" medicine
This program aired on November 22, 2011. The audio for this program is not available.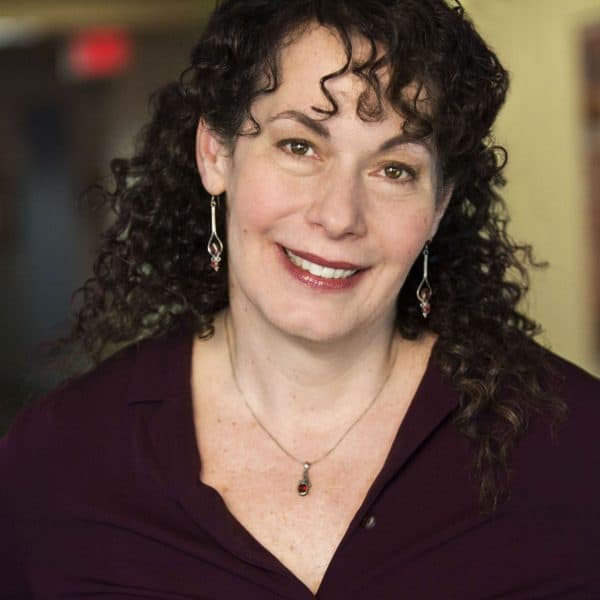 Carey Goldberg Editor, CommonHealth
Carey Goldberg is the editor of WBUR's CommonHealth section.