Advocates Pressure Congress To Fund Global AIDS Programs
This article is more than 9 years old.
"Save Millions More Lives."
That's the subject line in a letter being sent to more than 184,000 supporters later today from the global health nonprofit Partners In Health.
The letter begins this way:
We've never done this before.

We've never asked you to contact your Members of Congress, but the situation is dire. Today is World AIDS Day and the poor we serve need your help.

PIH, along with other international health organizations and donors, has made enormous gains against HIV/AIDS over the past decade. These gains led to 6.6 million people receiving HIV/AIDS treatment. But today we're at significant risk of seeing our progress stall or even stop.

Just last week, leadership of the Global Fund to Fight AIDS, TB, and Malaria (GFATM) — the most effective and transparent global health funding mechanism in the world to date — announced that they are canceling the next round of grant applications. The reason: major donors haven't kept their financial promises to the poor.
The letter goes on to explain that Congress will vote this month on the 2012 contribution to the Global Fund, as well as the President's Emergency Plan for AIDS Relief (PEPFAR). PIH is asking friends and supporters to urge Congress to allocate at least $6 billion for HIV/AIDS and PEPFAR with $1 billion for the Global Fund in this year's State & Foreign Operations Appropriations Bill. (For more details, and a sample letter to Congress drafted by PIH, click here.)
Partners In Health co-founder, Dr. Paul Farmer, who will speak today on this topic at the Harvard School of Public Health World AIDS Day symposium, detailed the urgency of funding these programs in an op-ed last month in The Washington Post. "Ten million people — many of them young and most of them poor — will die around the world this year from diseases for which safe, effective and affordable treatments exist," Farmer writes. "In Haiti, these are known as "stupid deaths." What's more, inadequate health services predominate precisely where the burden of disease is heaviest, keeping a billion souls from leading full lives in good health."
At the same time, the AP is reporting that President Obama will announce new steps to combat AIDS. The story says:
Senior Obama administration officials said Obama will set a goal of getting antiretroviral drugs to 2 million more people around the world by the end of 2013. In addition, the U.S. will aim to get the drugs to 1.5 million HIV-positive pregnant women to prevent them from passing the virus to their children.

The new global goals build on the work of the President's Emergency Plan for AIDS Relief, which focuses on prevention, treatment and support programs in 15 countries hard-hit by the AIDS epidemic, 12 of them in Africa. Bush launched the $15 billion plan in 2003, and in 2008, Congress tripled the budget to $48 billion over five years.

Despite Obama's more ambitious goals, the plan's budget is not expected to increase.
This program aired on December 1, 2011. The audio for this program is not available.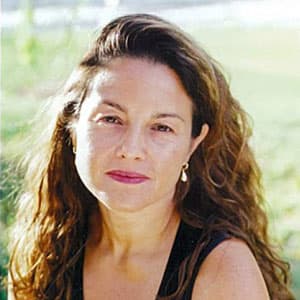 Rachel Zimmerman Health Reporter
Rachel Zimmerman previously reported on health and the intersection of health and business for Bostonomix.