Everyone Needs A Flu Shot, Even Occupiers
This article is more than 9 years old.
Occupy Boston got a two-week reprieve today when a judge said she'd decide by Dec. 15 whether the city can clear the tents in Dewey Square.
Still, with peak flu season arriving, and with Mayor Thomas Menino citing potential public health hazards as one reason the encampment's got to go, occupiers recently set up a special site under the health tent, a public-private partnership of sorts to try to keep protesters feeling well.
WBUR intern Jack Cheng reports:
Just outside of South Station, in the shadow of Federal Reserve Bank of Boston, rows of tents are pitched in the grassy plaza of Dewey Square. One of the tents sports a red cross: This medical tent is staffed daily by volunteers trained to deliver first aid. But given the number of people living in close quarters, and with winter approaching, the question of flu — and how to prevent it — quickly became a priority.
Peri Levin McKenna, a nurse at Upham's Corner Health Center, answered a few questions by e-mail about the free flu shot clinic she helped organize with the Boston Public Health Commission. McKenna held one two-hour flu clinic in late October. (Another flu clinic on November 12 was organized by Health Care for the Homeless.)
Fifty-five campers, visitors and passersby were given injections or nasal sprays by an EMT, three nurses and a physician. Members of the Occupy Boston Health Team helped to coordinate the effort and educate the public about the importance of vaccination.
McKenna made clear that any association with Occupy Boston should not be interpreted as a political statement by any of the organizations or individuals involved in the medical tent.
How did this partnership come about — i.e. who asked whom?
I approached the volunteers at the medic tent and learned that they were looking to have a flu vaccine clinic for the campers and day occupiers. The idea to hold the flu clinic was an attempt to protect vulnerable individuals (i.e. people with diabetes or asthma) camping out. I contacted the BPHC to assure that vaccine would be available for such an event. They then put me in touch with Chris Ditunno, an OB [Occupy Boston] volunteer with a public health degree.
Where was the clinic held?
A tent was set up for us by the Logistics team at Occupy Boston on the plaza to allow the medic tent to continue to serve other medical needs.
How does this alliance serve the needs of each organization?
The clinic was an attempt to build "herd immmunity" at the site. The Boston Public Health Commission needed an organization under which this public clinic would be announced on their calendar and our Executive Director kindly agreed.
I understand you gave away free flu shots. Who pays for these services and drugs?
The vaccine and supplies are provided by the Boston Public Health Commission for community clinics.
There's no word yet on whether there'll be another flu clinic this month.
This program aired on December 1, 2011. The audio for this program is not available.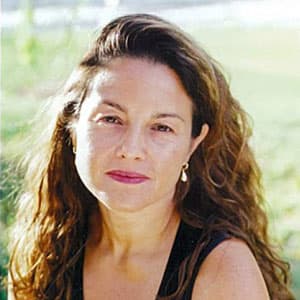 Rachel Zimmerman Health Reporter
Rachel Zimmerman previously reported on health and the intersection of health and business for Bostonomix.