Foxborough Residents Torn Over Possible Casino
03:08
Play
This article is more than 9 years old.
The potential casino development would go up across from Gillette Stadium and the outdoor shopping mall Patriot Place. But in a way, just a mile up Route 1 from there, there's already gambling in Foxborough.
On Friday, clerk Nadine Wehbi was ripping off lottery tickets for customers at the Country Store, a convenience store. One of them was Larry Kerr. A stack of Keno tickets sat next to a copy of the Boston Herald on the counter in front of him.
Any proposed development has to win support from residents before it can win of the state's three licenses for a resort casino.
"I'm a big casino player," Kerr said. "I go once a week to Foxwoods or somewhere else."
You would think that Kerr would love to have Kraft help build a casino next door. But you'd be wrong.
"I think it's ridiculous putting one up here, the traffic's bad enough now! He's got the shopping plaza, he's got the team," Kerr said. "Does a good job with 'em. I'm a big Pats fan, too. But enough's enough. We don't need any more in this area I don't think."
"How worse could it get than a Patriots game?" said Joe Hale outside, along Route 1. He says he gets annoyed by the traffic that funnels down the thoroughfare, too. After all, he's a school bus driver.
"You come down a side street, you get to Route 1, and you go, 'Oh! Oh my gosh!' " he said. "You can't get onto Route 1 or you can only make a righthand turn, you can't do that, you can only do this."
But Hale says traffic is a sign of an economy on the move. More traffic to and from a casino, he says, is a good thing.
"For the good of Foxborough," he said. "Foot traffic and motor vehicle traffic going by your location, somebody's bound to stop and buy."
Back inside the convenience store, clerk Wehbi agrees. She says on Patriots game days, tons more people come through. Business goes bonkers.
"So you can imagine how many people we're going to need here at work, gonna be double, you know," she said. "Usually we have one on a shift, now we're going to have two or three if the casino's here. Can you imagine?"
Even so, one of her customers, Bill O'Brien, says Foxborough is already doing well economically and shouldn't get greedy. He says other places like East Boston or Fall River should get a casino before Foxborough.
"So we already have the football, we have the mall now," O'Brien said. "It's just too much for the town."
It will be up to the town to decide. Any proposed development has to win support from residents before it can win of the state's three licenses for a resort casino.
This program aired on December 2, 2011.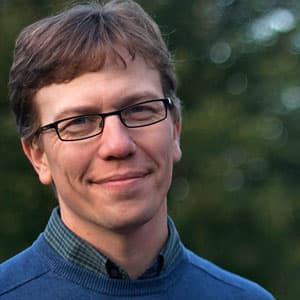 Curt Nickisch Business & Technology Reporter
Curt Nickisch was formerly WBUR's business and technology reporter.