Dr. Berwick Exits Washington, Optimistic About Health Reform Law
This article is more than 9 years old.
Despite his messy, politically-tinged ouster as the administrator of the Centers for Medicare and Medicaid Services, Dr. Donald Berwick remains persistently optimistic about the future of health reform.
This morning, Berwick spoke to WBUR's Tom Ashbrook and continually brought the conversation back to the huge potential of the nation's health reform law, which he called "majestic."
Berwick said the reason he lost his job in Washington boils down to this: "An absence of authentic dialogue on what's needed in health care."
Still, he said: "It's a thrilling time in health care...major improvements are possible if we can buckle down in this country and get health care to perform how we want it to...We have to cross the bridge from fear to optimism."
To make the health care system better, he said, "it's going to have to change... [we have to] organize around the needs of patients: we have a system we inherited organized around volume. To change that into a system organized around value — the best kind of care instead of the most care. Now hospitals get rewarded for staying full...what we need is a health care system where hospitals make money by having people at home...there's also a knowledge gap, people don't know how much better things can be."
The Affordable Care Act is the key, he said, with one part of the law a "moral" commitment to universal health coverage and the second part focused on improvements in quality that can trigger falling costs. "The act is organized around changes in care, changing payment systems...paying a hospital more when infection rates drop" for instance. The Act "takes a step toward universal health care, toward justice, making health care a human right...I think Americans want a health care system that's just, reliable, available and available to all."But many remain bitter about Berwick's departure as Medicare chief — due to GOP opposition — and the loss unleashed a groundswell of regret.
Today, Joe Nocera in an opinion piece in The New York Times expressed that sense of regret after chatting with Berwick in Newton Sunday while the doctor unpacked. "Dr. Berwick, I'm here to tell you, was the most qualified person in the country to run Medicare at this critical juncture," Nocera writes, "and the fact that he is no longer in the job is the country's loss."
What did Berwick accomplish in those 17 months? A lot — though not nearly as much as he would have liked to. His focus, as it has always been, was on improving the quality of health care and cutting costs. "On my third day," he said, "I held a staff meeting for all 5,000 members of the staff, and I said, 'You all think that you are in the business of paying bills. Yes, you do that. But I also think Medicare can be a force for change.' " He added, "I tried to reconceptualize it as an improvement organization."

As Berwick tells it — and others affirm — the Medicare staff had been hungering for such a mission. "We had a triple aim," he says. "Better health care. Better health for the overall population. And lower costs. I thought that, my goodness, given the resources and the reach — and the great staff, which was a wonderful surprise — we ought to be able to help health care providers do much better."

This program aired on December 6, 2011. The audio for this program is not available.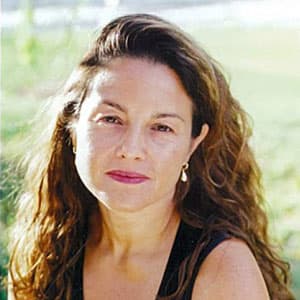 Rachel Zimmerman Health Reporter
Rachel Zimmerman previously reported on health and the intersection of health and business for Bostonomix.