What Boston's Pioneer ACOs Will Mean For Patients
This article is more than 9 years old.
The Centers for Medicare and Medicaid Services (CMS) today announced 32 organizations that will "Pioneer" the move to accountable care organizations (ACOs). Greater Boston, with five of the 32, will have a large concentration of doctors and patients testing ways to coordinate care and reduce costs.
Medicare rules become the standard for payments and care at most hospitals.  So when these major groups in Boston start doing more preventive care or requiring more interaction among all a Medicare patient's doctors, the same practices will likely apply — eventually — to patients of all ages.
This pilot will not restrict where patients go for care. Hospitals and doctors will be rewarded for beating their prior spending thresholds and for showing patient care improvements. These groups could lose money if patients need more care than they have in the past or if they get a lot of expensive care that isn't coordinated.
CMS says this experiment could save $1.1 billion over the next five years.  That's a lot of money, but keep in mind that the Medicare budget this year is $468 billion.
We asked leaders of each Boston area organization to answer this question: How will joining this pilot project affect the way you care for Medicare patients?
Dr. Barbara Spivak, President, Mount Auburn Cambridge Independent Practice Association (MACIPA)
MACIPA and Mount Auburn Hospital are proud to become a Pioneer ACO. Our mission has always been to assist physicians and patients in their efforts to improve the quality of the patients' health both when they are well and need preventive care and when they suffer from chronic illnesses.
We intend to institute programs that will give patients more support, more care coordination, more teaching, more services. We will be developing teams of nurses, social workers and health coaches to work closely with physicians in their offices, in the hospital and in rehabilitation facilities. We have had years of experience with other insurance companies providing a similar model of enhanced care. We are excited to now be able to offer these programs to our Medicare patients.
We intend to focus initially on patients with chronic lung disease, diabetes and congestive heart failure. We hope that our teams of nurses, social workers and coaches will be able to help patients by maximizing available services in the community, identifying with the medical team gaps in care and helping patients to obtain needed services (for example, eye checks for diabetics), encouraging compliance with medical regimens (for example, medication compliance, dietary compliance, visits to physicians), to name a few.
Dr.Mark Girard, Executive Vice President of Steward Health Care System.
Steward's health care model is to provide high quality health care, in the most clinically appropriate setting, in the communities where our patients live. The Pioneer ACO program is a natural fit for our model.
Under the program, Steward's Medicare patients will experience enhanced communication and coordination among the physicians they see regularly and the hospitals where they receive their care. This enhanced communication and coordination will allow primary care physicians and specialists to work together on treatment plans to deliver care more efficiently and help Medicare patients more effectively manage their chronic conditions. By helping our Medicare patients stay healthy and manage their chronic conditions, we can improve their quality of life and help lower the overall cost of the Medicare program.
Dr. Gene Lindsey, President and CEO, Atrius Health
The Pioneer ACO program presents a terrific opportunity for Atrius Health to expand our ACO model of care delivery that has been making it easier for our patients to be healthier. As an organization that has been effectively operating as an ACO for years, we recognize that a strong and efficient base of primary care combined with a trusted relationship between the physician and patient is the best way to improve quality while also bringing down costs.
We will continue to support many of our programs that have already shown success in improving quality and reducing cost for our Medicare patients, including:
• Outreach to insure patients are getting preventive care
• Programs to help patients with diabetes, congestive heart failure and other chronic illnesses
• Around-the-clock access to medical advice linked to the patient's medical record and weekend urgent care
• Utilizing Lean process improvement to streamline our work processes
Our plans for expanding our care model as a Pioneer ACO include:
• Providing nurses to manage care coordination for patients at high risk of hospitalization
• Building a more integrated relationship with VNA Care Network as our preferred home health care provider to support patient care in the home where possible
• Working more closely with our primary hospital partners and community-based support services to build processes for managing transitions of care.
We are especially excited to collaborate with Beth Israel Deaconess Physician Organization and Mount Auburn Hospital and its physician organization — also Pioneers — in areas such as urgent care and hospital transitions and to work with the Pioneer ACO learning collaborative to identify and implement the best practices found nationally for the care of Medicare patients. We expect to work together with all four of the other Pioneer ACOs in the Boston area to create better health care at a lower cost for our community.
Gary Gottlieb, President and CEO Partners HealthCare

This initiative, sponsored by the Centers for Medicare and Medicaid Services (CMS), aims to transform the way that health care is delivered by providing Medicare patients with high quality, while slowing cost growth through enhanced care coordination. The program, which has the potential to produce long-term solutions, will begin January 1st for more than 45,000 of our Medicare patients. The Pioneer ACO represents a new challenge for us. We made the commitment because of the strength and talent within our organization and our tradition of leadership in medicine.
This is not our first interface with CMS on innovation projects. In 2006, Massachusetts General Hospital (MGH) launched the Care Management Program, one of only six nationwide. MGH developed new strategies to improve the delivery of health care to its most vulnerable high-risk patients, those with multiple health conditions and chronic disease. The program has been expanded to Brigham and Women's and North Shore Medical Center.
The Pioneer ACO follows on the heels of our renegotiations with the major insurers in Massachusetts about working together to help reduce increases in insurance premiums. We have reached agreement with Blue Cross/Blue Shield (BCBS) on a contract that lowers our rates and commits us to the Alternative Quality Contact (AQC), with its focus on quality measures and managing patients more efficiently. We will continue to work with other insurers in the hopes that more savings for patients can be realized.
Stay tuned: Still awaiting word from Beth Israel Deaconess Physicians Organization.
This program aired on December 19, 2011. The audio for this program is not available.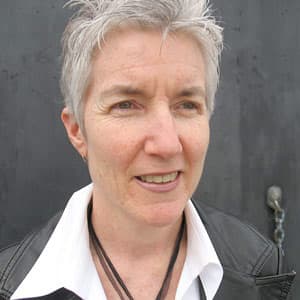 Martha Bebinger Reporter
Martha Bebinger covers health care and other general assignments for WBUR.