Patients Want To See Their Medical Notes, But Doctors Remain Worried
This article is more than 9 years old.
WBUR
At the end of most doctors appointments, I sit on the exam table still wearing that awful johnny, and watch my doc scribble something on a page or type something into a computer. I'd like to know what they write, and it turns out I'm not alone.

A study in today's issue of Annals of Internal Medicine gauges interest among patients and doctors in sharing the notes doctors take after seeing patients. Most doctors worried "the content would upset or confuse patients," says Jan Walker, a nurse at Beth Israel Deaconess Medical Center and the study's lead author.
Patients, in contrast, "imagined a lot of benefits from viewing their notes. They thought they would understand their care better and would take their medications more reliably," Walker says. A very small percentage thought they would be confused or troubled by seeing the physicians notes.
Walker and her co-author, Dr. Tom Delbanco are now analyzing the effects of their one year experiment known as "Open Notes."
They say not one doctor dropped out during the year. They hope to persuade the three hospital systems (Beth Israel, Geisinger Health in Pennsylvania and Harborview Medical Center in Seattle) that participated to continue sharing notes.
Delbanco argues the program is a good marketing tool for patients who want more transparent interactions with their physicians. At least one patient echoes that sentiment.
We hear a lot these days about "shared decision making." Delbanco says "Open Notes" is part of that evolution. "My own fantasy," says Delbanco "is that over time, patients will begin to contribute to their records. The doctor will make an appraisal and then the doctor and the patient together will come to an agreement on where to go from there. They may even sign a contract."
This program aired on December 20, 2011. The audio for this program is not available.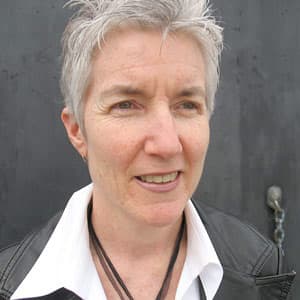 Martha Bebinger Reporter
Martha Bebinger covers health care and other general assignments for WBUR.