Breaking: Mass. Supreme Court Backs Health Coverage For Legal Immigrants
This article is more than 9 years old.
WBUR's Martha Bebinger reports:
The state must restore full health insurance benefits for about 40,000 legal immigrants who were given slimmed-down coverage three years ago to save money.
The state's highest court said today that the cheaper insurance that the legislature created for legal immigrants in 2009 "violates their rights to equal protection." Amy Whitcomb Slemmer, the director at Health Care for All, is celebrating the decision. She said:
"We know that this is absolutely the right thing and it's an affirmation of what this state has done consistently on behalf of the people in Massachusetts and on behalf of the health reform law that we stand so firmly behind."
Restoring full health coverage through the state's Commonwealth Care program could cost in the range of $150 million. There's no word yet from the Patrick administration about how they will absorb this additional cost.
And here's the report on today's decision on Health Care for All's blog:
The SJC just issued their opinion in Finch v. Commonwealth Health Insurance Connector Authority, the case brought by Health Law Advocates contesting the denial of full Commonwealth Care benefits to legal immigrants who did not qualify for federal Medicaid reimbursement. The unanimous decision requires the state to reinstate full coverage for all legal immigrants.

This will restore coverage for over 40,000 legal immigrants. Most are uninsured, with access to some care through the Health Safety Net program. The remainder are in the Commonwealth Care Bridge program, which features fewer benefits and member higher costs than regular Commonwealth Care.

The court's decision is unambiguous: "The discrimination against legal immigrants that its [the state law's] limiting language embodies violates their rights to equal protection under the Massachusetts Constitution."

The decision will require the state to appropriate additional funds to comply with the decision. The court recognizes this, but understands that under our state constitution, financial concerns are not an excuse for discrimination.

Here's the full news release from Health Law Advocates:
"Massachusetts justifiably takes great pride in our 'first in nation' adoption of a health reform program that expanded access to quality healthcare to virtually all residents," said Matt Selig, Executive Director of HLA. "It was critical that low-income immigrants, a group of already vulnerable, tax-paying residents, not be left behind."
As a result of the ruling, the Massachusetts state legislature will likely need to allocate additional budgetary resources to the state's Commonwealth Care program to meet its constitutional obligations. Once that occurs, legal immigrants will once again be afforded access to affordable health insurance.
"Fiscal considerations alone cannot justify a State's invidious discrimination against aliens," notes the ruling. "The discrimination against legal immigrants that its limiting language embodies violates their rights to equal protection under the Massachusetts constitution."
In this case, the Supreme Judicial Court took the unusual step of permitting the plaintiffs to file their lawsuit directly in the high court as opposed to requiring them to begin the litigation in a lower court. HLA's attorneys successfully argued to the Justices that the issues in the case met the Court's standard permitting the direct filing of cases of "broad public importance." As a result, HLA won invalidation of the Commonwealth's discriminatory policy sooner than if the Court had declined their request for direct review.
In May, 2011, the Court made an initial ruling in the case that the Massachusetts Constitution virtually prohibits the Commonwealth from adopting policies that discriminate against legal immigrants by limiting their access to public benefits compared to citizens. The Commonwealth cannot use financial reasons to defend discrimination against legal immigrants, the Court said.
In today's ruling, the Court affirmed that the State must allow legal immigrants back into Commonwealth Care because there was no justification for the discriminatory policy.
Today's ruling vindicates the position of HLA and the tens of thousands of low-income legal immigrants it represents.
"From a legal perspective, it was clear that legal immigrants couldn't be denied access without violating the premise of equal protection," said Lorianne Sainsbury-Wong, an attorney with Health Law Advocates. "This ruling is a victory not only for Massachusetts residents who were negatively impacted by the Commonwealth's decision to rescind coverage, but a message to all states that legal immigrants and other protected groups must be treated equally as we expand access to healthcare."
Legal immigrants and providers expressed relief at today's ruling, noting that the resumption of coverage for needed medical services would limit unnecessary emergency room trips for routine care.
"The denial of access created significant disruptions in treatment for many of my patients" said Dr. Barbara Ogur, a physician with the Cambridge Health Alliance. "For the healthy ones, my concern has been that the lack of preventive care may ultimately lead to more advanced, less treatable, and more expensive to treat illness. But for those with chronic illness, often the patients least able to navigate complex systems, and often the ones whose care team had been carefully developed over time, the disruption was especially difficult. "
The federal Affordable Care Act requires that as of 2014, federal subsidies to obtain private health insurance are to be made available for low-income, uninsured U.S residents including legal immigrants. Massachusetts had been providing a state subsidy to this population for this purpose as of 2006, as part of its implementation of Health Care Reform. Today's ruling requires the full resumption of those subsidies to low-income legal immigrants. The Massachusetts case may serve as a precedent as other states prepare to implement expanded health coverage in compliance with the Affordable Care Act and as many State's implement and weigh additional policies that discriminate against immigrants.
"We applaud the Supreme Judicial Court for their resounding decision that requires justice to prevail for the immigrants of Massachusetts," said Amy Whitcomb Slemmer, executive director of Health Care For All. "We are grateful to our partners Health Law Advocates for their dogged leadership and determination on behalf of the plaintiffs. Health Care For All will work tirelessly to insure that this decision is implemented as quickly and effectively as possible, and we welcome the opportunity to work with the members of the legislature and the Patrick Administration to make the Court's unambiguous mandate a reality."
Health Law Advocates (HLA) is a public interest law firm whose mission is to provide pro bono legal representation to low-income residents experiencing difficulty accessing or paying for needed medical services. HLA is committed to ensuring universal access to quality health care in Massachusetts, particularly for those who are most at risk due to such factors as race, gender, disability, age, or geographic location. With its partner organization, Health Care For All, HLA combines legal expertise with grassroots organizing and policy reform to advance the statewide movement for universal health care access.
This program aired on January 5, 2012. The audio for this program is not available.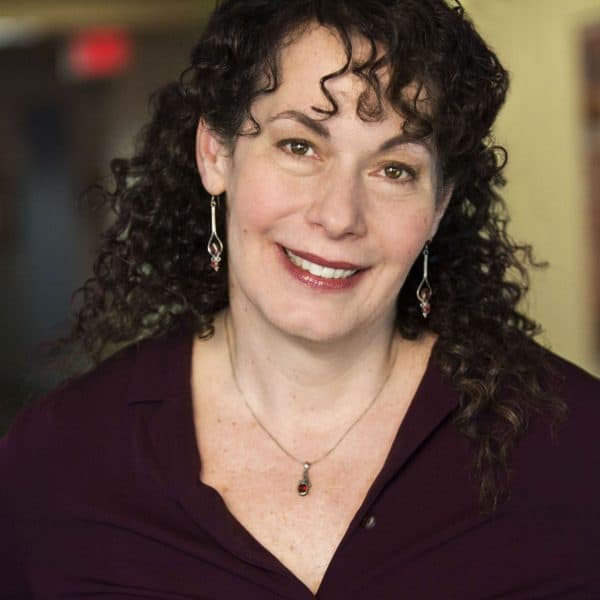 Carey Goldberg Editor, CommonHealth
Carey Goldberg is the editor of WBUR's CommonHealth section.