Mass. Briefs To Supreme Court: 'Hey, Health Reform Works For Us'
This article is more than 9 years old.
A few highlights on the Supreme Court's "friends" in Massachusetts:
• Attorney General Martha Coakley filed her brief on Friday. From the press release:
BOSTON – Arguing that Massachusetts' own experience supports the federal government's basis for passing national health care reform, Attorney General Martha Coakley filed a brief today in the U.S. Supreme Court supporting the federal Patient Protection and Affordable Care Act (PPACA).

Massachusetts' health care reform law served as a blueprint for the PPACA. In her brief, the Attorney General argues that the successful results from the Massachusetts law enacted in 2006, including a reduction of the number of uninsured people utilizing the "free-care" pool (so-called "free riders"), demonstrate that Congress had a rational and constitutional basis to enact an individual coverage requirement in PPACA.

"Since implementing health care reform, Massachusetts has seen many tangible benefits," said Attorney General Coakley. "Over 98% of Massachusetts citizens are insured and the amount of so-called 'free care' has dropped by hundreds of millions of dollars. The benefits of health care reform in Massachusetts – passed with bi-partisan support –are a clear basis for which Congress chose to address the health care crisis on a national level."
• Blue Cross Blue Shield of Massachusetts sent over word that it, too, filed its amicus brief on Friday. In an accompanying letter, Blue Cross chief Andrew Dreyfus writes about the individual mandate, the requirement that virtually everyone have health insurance:
It is widely acknowledged that Massachusetts reform served as a model for the national law. As the state's largest private health plan that has been operating in a reformed market for several years, we believe it's important to share with the Court our insights and experiences.

As you'll see in the attached 18-page brief, we devote special attention to the individual mandate, which is the central constitutional question now at issue before the Court.

Our experience here in Massachusetts demonstrates that the mandate is an essential element to overall reform. The successes of the Massachusetts law – the lowest uninsured rate in the nation, increased access to and use of preventive care, and lower health insurance premiums for individuals – would not have been possible without the mandate. For this reason, we have urged the Court to affirm the constitutionality of the mandate in the national law.
• Prof. Kevin Outterson, director of the health law program at Boston University, is tracking the briefs on The Incidental Economist, and notes in this post that Massachusetts health care reform groups including Health Care For All have also filed their brief in support of the government.
He writes:
Amici:  Health Care For All; Health Law Advocates; The Massachusetts Hospital Association; The Massachusetts League of Community Health Centers; the Greater Boston Interfaith Organization; and Community Catalyst. Counsel of Record: Wendy Parmet, Northeastern Law.
Prof. Outterson rounds up not only those who have filed but also the health care players that are thus far remaining silent. This Friday post of his lists the many briefs from supporters, and in today's post he includes a list of "Missing:"
•All other insurance companies (in the 4th Cir. case, AHIP filed on behalf of neither party, in essence on severability)
•The vast majority of peak medical societies (AMA & most specialty societies have sat this fight out)
•Fortune 500 (unless you count NFIB/CoC; the National Restaurant Assn filed against the ACA on severability)
•Drug and device companies (unless you count Washington Legal Foundation, who filed below against the MCP; and the Pacific Legal Foundation, who filed below on standing)
Blue Cross Blue Shield of Massachusetts, he said, was the only insurance company to file in support of the government's minimum coverage provision by Friday's deadline. Deadlines for briefs on other points come next month, he noted, so there could be another wave of filings.
For a full list of amicus (amici?) briefs, he pointed me to the "ACA litigation blog" here.
On the Massachusetts briefs, Prof. Outterson — who worked on the Health Care For All brief — commented: "They told a very consistent, complimentary story, that Massachusetts has really remarkably reduced the uninsurance rate but a lot of the funds for it came out of the federal Medicaid waiver, so it's not like the state did it totally by itself."
"It's clear," he continued, "that the individual mandate in Massachusetts helps significantly, so that's good news for the federal side. And if a state tried to do it completely on its own, without federal help, they'd be prone to all sorts of issues, including uninsured people from other states coming across the borders. So the line from all the supporters is that Massachusetts has done a great job — it shows the individual mandate helps — but nobody's claiming that Massachusetts could have done it completely by itself."
Overall, Prof. Outterson said, he applauds Blue Cross for filing in support of health reform, and points out that hospitals have also come out in favor of reform. "The missing voices," he said, "are the AMA [American Medical Association], which has just been dead silent. Most of the medical societies haven't said a word. Pharama has been quiet, and the device industry has been quiet, so it's interesting who's sitting it out."
This program aired on January 17, 2012. The audio for this program is not available.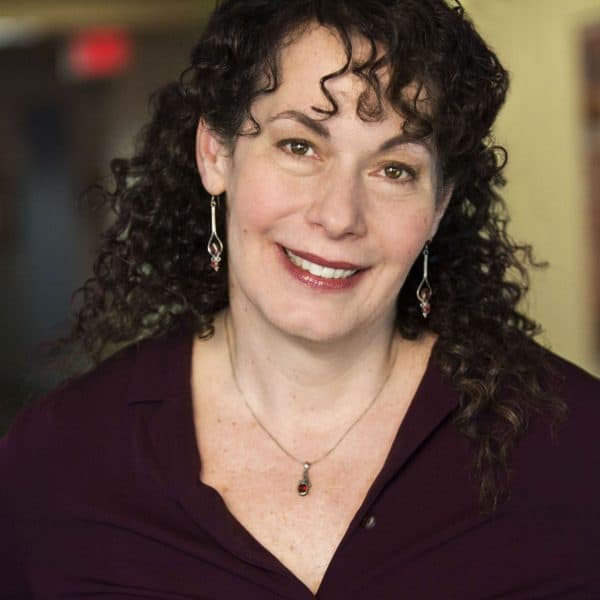 Carey Goldberg Editor, CommonHealth
Carey Goldberg is the editor of WBUR's CommonHealth section.