Tufts Health Plan And Partners Renegotiate, Estimate $105M In Savings
This article is more than 9 years old.
WBUR's Martha Bebinger reports:
The state's largest hospital network, Partners Health Care, has signed a second contract that trims health care spending. A deal out today with Tufts Health Plan is expected to reduce payments over four years by $105 million dollars: Partners opened an existing contract with Tufts to re-negotiated a lower payment rate.
For Tufts members that means roughly 1% off premium increase they might otherwise see.
Partners CEO Gary Gotlieb says Partners doctors and hospitals realize that rising health care costs are a burden on families, businesses and the government.
"We have to be responsible in looking at that and therefore, we'll rip up those contracts and look for ways that we can take increases that are smaller over this period of time," Gottlieb said.
Last year, Partners, which owns Massachusetts General and Brigham and Women's hospital, agreed to a contract with Blue Cross Blue Shield of Massachusetts, the state's largest insurer, that will save $240 million. Partners says it is doing its part to relieve the pressure of rising health care costs.
Tufts Health Plan CEO Jim Roosevelt says Partners will also move to a so-called global payment system based on keeping people healthy, not just how many services doctors provide.
"The opportunity that gives for patients and their doctors to reach decisions on their care for the right reasons is really exciting," Roosevelt said.
Hospitals, including Partners, are under increasing pressure to show what they can do to address rising health care costs.
Here's the Tufts press release:
The contract with Partners HealthCare is a major step in the implementation of Tufts Health Plan's Coordinated Care Model, which is structured to create optimal health outcomes while significantly slowing the rise of costs. The Coordinated Care Model aligns incentives through risk-based payment arrangements along with tiered- and other innovative plan designs that create cost transparency, and comprehensive wellness programs to achieve sustained results.
And from the Partners press release:

Partners HealthCare today announced that it has reached an agreement with Tufts Health Plan, which will reduce the growth in health care spending by more than $105 million over the next four years. This announcement builds on other recent contract renegotiations at Partners, bringing total savings to be passed back to consumers to $345 million over four years.
The Tufts agreement is a renegotiation of two years of an existing contract and achieves three major objectives:

Partners and Tufts are reducing the amount that Partners would have received by a total of $45 million over 2012 and 2013. Over the life of the four-year contract, this translates into about $105 million in total savings.

Partners is entering into global payments and taking on risk, as recommended by the Special Commission on Payment Reform. By entering into Tufts' Coordinated Care Model (CCM), Partners will be required to meet or exceed quality measures for its patients and Partners will be incented to keep cost growth lower than the network average for the rest of Tufts Health Plan's provider network.

Rate increases during the contract period will be held in line with general inflation, which is presently about 2 - 3 percent.

"Our patients expect that we will work with insurers, employers, and government leaders to improve the value of the health care they receive," said Gary L. Gottlieb, MD president and CEO of Partners HealthCare. "This agreement is the latest in a series of steps that the marketplace has taken to begin to deliver that value."

This agreement is possible as the result of sweeping initiatives that Dr. Gottlieb put into place to redesign the delivery of care at Partners to both improve quality and reduce costs. The initiative initially targeted five high cost conditions including diabetes, colon cancer and stroke. Partners strategic plan also places a heavy emphasis on making the Partners system less costly by examining where savings could be realized in hospitals and institutions without affecting patient care.
Note: After the Blue Cross-Partners announcement in October, Carey spoke with Gary Gottlieb about the significance of that deal. That post is here, including an interesting exchange in the comments in which she (unjustly, of course!) accused of being "fawning."
This program aired on January 18, 2012. The audio for this program is not available.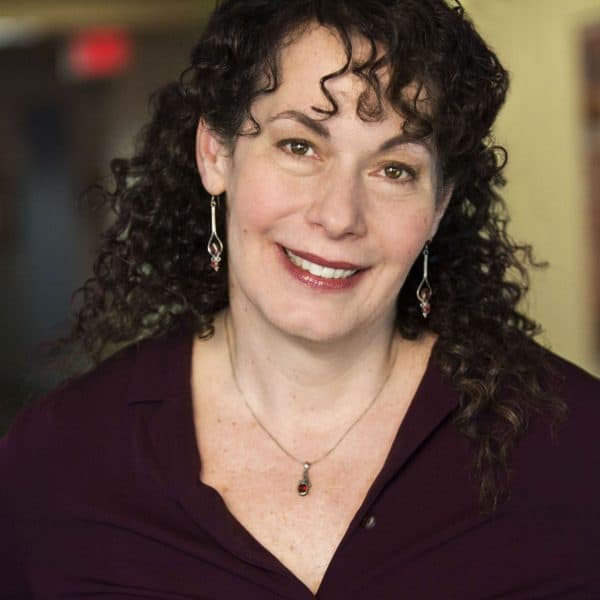 Carey Goldberg Editor, CommonHealth
Carey Goldberg is the editor of WBUR's CommonHealth section.