Finding Your Voice After Cancer
This article is more than 9 years old.
If you're interested in how people with cancer find a new voice, and a new perspective, check out this NPR feature about Rene Foreman, who was diagnosed with esophageal cancer in 1999. "She underwent surgery that saved her life;" the story says. "It also took her voice box. To speak, Rene now uses an electrolarynx — a small device that she holds against her throat to produce her voice, electronically."
Discussing how having a synthesized voice has changed her life, Rene, 70, told her daughter Michelle that the electrolarynx helps her to enjoy each day, even if it also makes her stand out in some ways.

Of those times, Michelle asks, "How do you feel when people turn around and look at you?"

"It aggravates me," Rene says. "I was in the gym the other day, and I was talking to somebody. And there was a woman, and she turned 'round and she said, at the top of her voice, 'What's that funny sound?' And I turned around, with my hands on my hips. I said, 'That's me.' And she wanted to shrink into the ground. I felt so good."
For more on this topic, and to get a glimpse of how other people with cancer find a "new normal" within their own lives, come to CommonHealth's Jan. 30 screening of "Outside In," a provocative 1-hour documentary film about one woman's remarkable journey after being diagnosed with ovarian cancer.
A panel with the film's star, Dr. Kasia Clark, its director, Kat Tatlock, and CommonHealth contributors. Also included: light dinner and a chance for us all to meet. The event will start at 5:30 at WBUR, 890 Commonwealth Ave. in Boston. It's free, but seats are limited. Please RSVP by emailing: events@wbur.org
This program aired on January 20, 2012. The audio for this program is not available.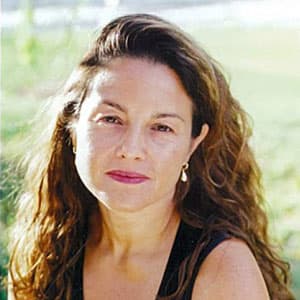 Rachel Zimmerman Health Reporter
Rachel Zimmerman previously reported on health and the intersection of health and business for Bostonomix.