Dudley Clendinen Signing Off As ALS Takes His Voice
This article is more than 9 years old.
What can you do but cry and laugh a bit and bow your head in homage to a spirit so big and bright that it turns nerve degeneration and fast-encroaching death into a literary and radio event worth celebrating?
This morning was Dudley Clendenin's final broadcast. Dudley is an author, former reporter and editorial writer for The New York Times, and an all-around dashing and widely beloved southern gentleman. Since late 2010, he has also been a patient diagnosed with ALS, or Lou Gehrig's Disease, which leads to progressive weakness, paralysis and death.
But instead of curling up and despairing, Dudley has spoken out, writing an acclaimed op-ed piece and sharing his thoughts and experiences on Baltimore's WYPR show "Maryland Morning" in an extraordinary series called "Living with Lou: Dudley Clendinen on a Good Short Life."
It is brave radio, because Dudley's voice was sure to deteriorate as the disease progressed, and indeed, he is very hard to understand now. (WYPR provides transcripts of the last two shows.)
But it is riveting radio, as well: Even as my eyes filled with tears, I found myself on the edge of my seat, eager to hear what this lyrical and loving man would teach me as he faced that place where we all must go. I laughed when he said he'd like to borrow his epitaph from the title of an Ogden Nash collection, "I wouldn't have missed it."
But the tears overflowed when he said, in his near-incomprehensible rumble, that he felt grateful because "Everyone has to die but not many of us are asked to talk about it."
Dudley's friend and WYPR host Tom Hall concludes, "Dudley, thanks so much for talking to us. Bless you. I love you my friend."
"Ditto," Dudley says. "Bye bye."
Tom adds afterward that the conversation was recorded Jan. 6 and that since then, Dudley has decided to have a stomach tube inserted because it has become so difficult for him to eat. Dudley had initially opposed the tube, and he's written about how he plans to decline heroic measures, but he's determined to finish a book that he's writing. I hope the book doesn't get in the way of his plans for a good end. He wrote in the Times:
I think it's important to say that. We obsess in this country about how to eat and dress and drink, about finding a job and a mate. About having sex and children. About how to live. But we don't talk about how to die. We act as if facing death weren't one of life's greatest, most absorbing thrills and challenges. Believe me, it is. This is not dull. But we have to be able to see doctors and machines, medical and insurance systems, family and friends and religions as informative — not governing — in order to be free.
This program aired on January 30, 2012. The audio for this program is not available.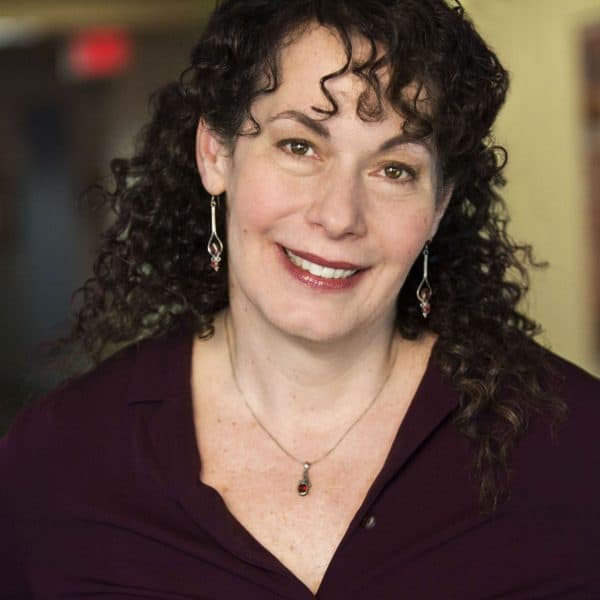 Carey Goldberg Editor, CommonHealth
Carey Goldberg is the editor of WBUR's CommonHealth section.