Preferential Treatment for Children's Hospital and Dana-Farber? You Decide.
This article is more than 9 years old.
Just two paragraphs in a $130 million mid-year state spending bill are the latest lightning rod in the health care costs debate.
The bill creates an exemption for any patient who is "undergoing an active course of treatment (at Children's Hospital Boston or Dana-Farber Cancer Institute) and is newly enrolled in a select or limited network plan." Right now, patients with tiered health insurance must pay higher co-pays and deductibles to use these two "high cost" hospitals. The bill would waive additional charges for patients who are already receiving treatment at Children's or Dana Farber.
Sparks are flying. Insurers worry that this exemption (although it sunsets in 2013) would set a precedent. High end hospitals, especially those with specialized care, don't want to lose patients.
Governor Deval Patrick must now decide if he'll sign the bill or send it back to the legislature for revisions.
An aide says the exemption for these two hospitals is too broad, as written, and could "blow up" efforts to drive patients to lower cost, high quality hospitals.
The state's largest employer group has similar concerns.
"We believe that tiered and limited network products are important components in engaging consumers to make more informed health care decisions," says Rick Lord, CEO at Associated Industries of Massachusetts, "so we would be very concerned by legislation that interferes with the ability of health plans to design these products."
Representative Steve Walsh, House chair of the Joint Committee on Health Care Financing, helped draft this provision for Children's and Dana-Farber. Walsh says it would affect 90 patients at most who have close relationships with physicians and services at these hospitals and would not undermine adoption of tiered insurance plans, which Walsh supports.
But, adds Walsh, "we will continue to choose patients and their needs over additional profits for health care plans."
More Sparks.
Children's Hospital VP for Government Relations, Joshua Greenberg sent in a statement, which begins with:
"There is a growing body of literature that high-deductible plans lead families to forgo necessary care and experience significant financial difficulties. Limited and tiered products pose serious access-to-care issues for very sick children. The amendment, which provides coverage to families who lost coverage because of the new insurance products, is a first step in the right direction toward protecting young people."
Dana-Farber spokesman Bill Schaller says "access to critical care should not be hindered when someone has a complex medical condition, such as cancer, nor should a health system reinforce or create disparities in access to specialized care."
You can read more from Dana-Farber here.
So, dangerous loophole or reasonable accommodation?
This program aired on February 1, 2012. The audio for this program is not available.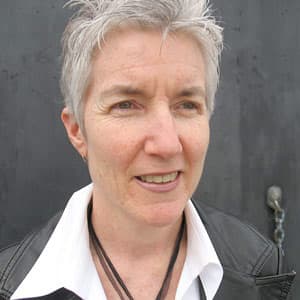 Martha Bebinger Reporter
Martha Bebinger covers health care and other general assignments for WBUR.