Study: 'Virtual Coach' Helps Keep Overweight People Moving
This article is more than 9 years old.
If you've been talking with Siri on your iPhone lately, you know how deeply natural it is to respond to a computer-generated "person" as if they were human even when you know perfectly well they're built of nothing but bits. (I heard my 85-year-old dad tell his iPhone after a failed query the other day, "Thank you for trying.")
Researchers had already found that patients tend to respond well to post-hospital instructions from computer-generated "discharge nurses." Now, a new study finds that "virtual coaches" can help overweight people get more active, at least during a 12-week study.
(Of course I applaud anything that helps encourage exercise, but I'm having a dark vision at the moment: An AI-based coach built into my alarm clock, intoning, "You know you have to get up now to have time to work out, because it's been three days and you're up one pound and your blood sugar is a bit high from that ice cream and you know you're hoping to fit into those jeans by Memorial Day!" On the other hand, maybe that's what it takes...)
First, what is a virtual coach? There she is above, and Partners Healthcare's Center for Connected Health explains in a press release:
"The Virtual Coach is a computer-animated advisor and simulated face-to-face conversation, including verbal and non-verbal communication, including goal setting, positive reinforcement, problem solving, education and social interaction. Dialogue was tailored based on the participant's progress, current status against their goals and interaction with the Virtual Coach (i.e., asking the Virtual Coach a question or asked for help)."
More details from the release:
The use of a 'Virtual Coach' or computer agent increases activity levels in overweight or obese individuals, according to a new study published in the current issue of the Journal of Medical Internet Research.

Conducted by the Center for Connected Health, a division of Partners HealthCare, and Massachusetts General Hospital, data showed a significant percentage change in step count for participants with access to Internet-based coaching, versus those without access to the Virtual Coach.

The Virtual Coach technology was developed by Timothy Bickmore, PhD, Associate Professor, College of Computer and Information Science, Northeastern University, a co-author of the study.

"New technologies are showing great promise as effective, accessible and inexpensive solutions to a number of chronic health conditions and Internet-based interventions are demonstrating reductions in weight using a combination of self-monitoring, education and motivational messaging," said Joseph C. Kvedar, MD, Founder and Director, Center for Connected Health, and study co-author. "We believe these results may be further enhanced with the addition of automated coaching, to promote accountability and adherence."

The study included 70 overweight or obese patients, with a mean age of 42 years. The majority of patients were female (84%) and college educated (97%). Participants were asked to wear a wireless pedometer and given access to a website to view step counts. The intervention group (n=35) also met with a Virtual Coach, an automated, animated computer agent, via their home computers. The Virtual Coach helped participants to set goals and provided personalized feedback based on their step counts.

Intervention participants were instructed to meet with the coach three times a week throughout the study. These interactions lasted approximately five to ten minutes per session. The intervention group showed a significant improvement throughout the 12 week study, when comparing percent changes in step counts, over participants who only received a pedometer and access to a data website.

The step count throughout the study was significantly different in intervention versus control arms (p = 0.02). The average step count in the control group fell significantly from 7,174 to 6,149 (p=0.011) over the study period. In contrast, the intervention participants' mean step count (6,943 to 7,024) did not change significantly (p=0.85).
Readers, would you want one?
This program aired on February 1, 2012. The audio for this program is not available.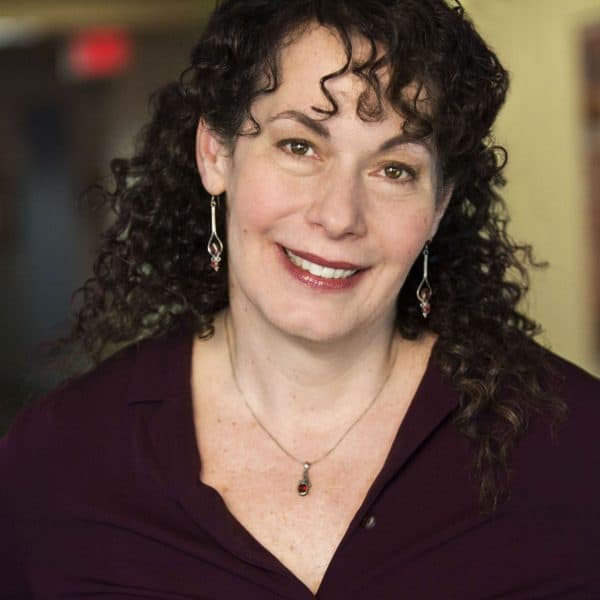 Carey Goldberg Editor, CommonHealth
Carey Goldberg is the editor of WBUR's CommonHealth section.