Paul Farmer On Why The Global Fund Shouldn't Die
This article is more than 9 years old.
http://www.youtube.com/watch?v=xJpZnUjtorI&feature=player_embedded
Dr. Paul Farmer's speciality, among others, is his clarity when articulating a moral imperative.
Here he is on the opinion page of yesterday's New York Times making the case to keep The Global Fund for Aids, Tuberculosis and Malaria (which has itself been injured recently by financial troubles of various kinds) alive.
Farmer, of course, is a Harvard infectious disease doctor and a cofounder of Partners In Health, the global health nonprofit, which has received support from The Global Fund in several countries. Farmer cites four reasons why The Fund matters, including its spillover benefits to other health and development areas, and its substantive investments in local health systems.
Here's more:
Third, the Global Fund proves how much multilateral organizations can accomplish. While the usual players — the G-8, say — bear the greatest financial burden, I would urge some of the recipient countries to consider themselves partners of and contributors to the fund. In today's global economy, countries like India, Russia and China play meaningful roles as donors and as recipients of grants. Gabriel Jaramillo, a Brazilian banker who last week was named the fund's general manager, will surely strengthen these links and reinvigorate its leadership. The Global Fund is a truly multilateral organization, and stronger for it.

Fourth, a recession is a lousy excuse to starve one of the best (and only) instruments we have for helping people who live on a few dollars a day. Most marginalized populations around the globe have always faced economic contraction; "financial crisis" has been ongoing for them since the day they were born. It would be a great mistake to allow one of the world's most effective global health institutions to fail because we need to get our own fiscal house in order.

Along with Pepfar, the Global Fund has, without question, helped turn the corner on AIDS. It has also helped realize substantial gains against TB and malaria that must be maintained. We need to summon the funding and political will, now, to protect the hard-fought progress of the past decade.
This program aired on February 2, 2012. The audio for this program is not available.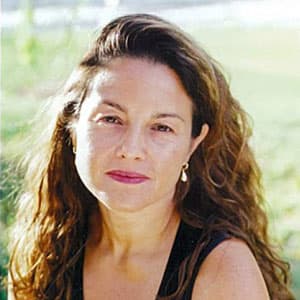 Rachel Zimmerman Health Reporter
Rachel Zimmerman previously reported on health and the intersection of health and business for Bostonomix.