Potential Minefields On The Path Toward ACO's
This article is more than 9 years old.
Bruce Landon, an internal medicine doctor at Beth Israel Deaconess Medical Center, offers a smart analysis of ACO's (accountable care organizations) — their potential for both good and bad — in this week's New England Journal of Medicine. The key, says Landon, who is also a professor of health care policy at Harvard Medical School, is how, exactly, organizations choose to divide their global budgets, and whether they plow money back into primary care to shore up the foundations of a prevention-focused system, or whether monies continue to flow, as they have, toward a fee-for-service, specialist-driven arrangement.
Landon writes:
Conceptually, global payment represents an important opportunity for changing the perverse incentives inherent in our current fee-for-service system. To be successful, however, ACOs must pass these incentives along to their member physicians, who continue to be responsible for most utilization decisions. Although organizations can implement various managerial strategies to influence physicians' decision making (e.g., radiology decision support and prior authorization), ACOs are unlikely to reduce the rate of increase in health care spending without some essential changes in the behavior of member physicians — and therein lies the rub. [My bold]

The fundamental questions become how ACOs will choose to divide their global budgets and how their physicians and other service providers will be reimbursed. Thus, this system for determining who has earned what portion of payments — keeping score — is likely to be crucially important to the success of these new models of care.

Under ACOs and many commercial global payment products, providers will continue to receive traditional fee-for-service payments, and hospitals will receive their usual contracted payments, through either the diagnosis-related-group (DRG) system or per diem payments. All spending for each patient that is attributed to the ACO will then be tracked and compared with the calculated budget retrospectively at the end of the performance year in order to calculate savings or losses. Thus, standard fee-for-service payments remain the de facto method for keeping score, which works against the very design of the program. The inequities of the fee-for-service system, which reward proceduralists and specialists at the expense of cognitive specialties and primary care, remain embedded in the payment system. Although organizations can receive surplus payments, additional revenue from any surpluses will not flow into organizations until at least 18 months after the program begins.

As global payment systems are currently designed, primary care physicians stand to be among the big winners. However, to earn rewards, they will also have to shoulder the largest burden of the work needed to succeed under risk-sharing arrangements.3 In a well-functioning health care system, primary care physicians are the point of access, are responsible for care coordination and management, have perspective on the whole patient, and have the ability to manage the care of a patient population. Moreover, most quality incentives being incorporated into the payment systems for ACOs and other new global payment contracts also fall under the purview of primary care. To accomplish the care-management and quality goals, however, primary care physicians will need substantially more resources — for hiring care managers and other personnel to pursue population health management, for coordinating and managing care, and for implementing processes to ensure adherence with quality measures.
This program aired on February 2, 2012. The audio for this program is not available.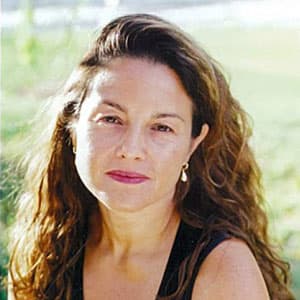 Rachel Zimmerman Health Reporter
Rachel Zimmerman previously reported on health and the intersection of health and business for Bostonomix.