Dems: Romney Did Not Fight Contraception Mandate In Mass.
This article is more than 9 years old.
Breaking News Update: The New York Times reports: "Obama Administration Plans to Offer 'Accommodation' on Birth Control Rule, Officials Say."
Contraception, with an exemption for churches, became a required benefit in Massachusetts in 2002, the year before Mitt Romney was sworn in as governor. Phil Johnston, who held top state health care and Democratic party positions, says Mitt Romney never tried to repeal the mandate.  "He never mentioned that it would infringe upon religious freedoms and during the four years that Governor Romney served, he was totally silent on that issue."
Romney aides say his original health coverage bill proposed eliminating all insurance mandates for individuals and small businesses covered through what would become the Health Connector. Since most large businesses are self-insured, and thus not subject to state mandates, these aides say Romney planned to remove mandates for most residents.
Former Health Care for All director John McDonough echoes Johnston's recollection that Governor Romney never singled out contraception as an objectionable mandate. "The poster child for bad mandates," remembers McDonough, "was in vitro fertilization, because it is so expensive."
The coverage bill that Romney signed into law in April 2006 did not eliminate any state insurance mandates. "In effect," says McDonough, "it increased contraception coverage because it expanded health insurance that included this benefit to all the newly insured."
Romney has said many times that he compromised to get a health coverage bill that included most of what he wanted, but I don't recall him mentioning the mandates among his disappointments.
In response to the critique from Johnston and McDonough, Romney spokesperson Andrea Saul said in a statement, "It's no surprise that President Obama would dispatch his liberal attack dogs to try and distract from his assault on religious liberty. On his first day in office, Mitt Romney will eliminate the Obama administration rule that compels religious institutions to violate the tenets of their own faith and will begin the process of repealing Obamacare."
A few hours before the Democratic National Committee hosted the call with Johnston and McDonough for reporters, the Romney campaign issued a statement "on Mitt Romney's defense of religious liberty" from Ambassador Mary Ann Glendon. She does not address Romney's record on contraception, but focuses on the Catholic Charities/gay adoptions controversy.
"Mitt Romney has been fighting assaults on religious freedom for a long time, and at moments and in places where it was not popular, to say the least. When Catholic Charities in Massachusetts was being forced out of the adoption business because they were trying to provide adoption services for needy children while staying true to their beliefs, it was Governor Mitt Romney who stood shoulder to shoulder with the Catholic Church and filed a bill to protect religious liberty."
Glendon goes on to mention that Romney received the Canterbury Medal in 2008 from the Becket Fund for Religious Liberty for his support of Catholic Charities.
If you want more on contraception coverage in Massachusetts, the Patrick administration offers this "fact sheet."
This program aired on February 10, 2012. The audio for this program is not available.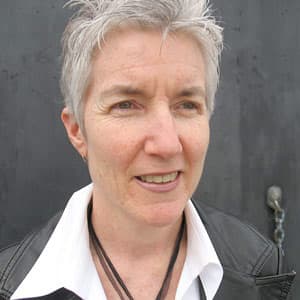 Martha Bebinger Reporter
Martha Bebinger covers health care and other general assignments for WBUR.