Breaking: FDA Steps In To Avert Children's Cancer Drug Shortage
This article is more than 9 years old.
By Karen Weintraub
Guest Contributor
The federal government has stepped in to help avert an imminent shortage of a drug used to treat childhood blood cancer. Without the drug methotrexate, the 3,500 preschoolers diagnosed with acute lymphoblastic leukemia every year are likely to die; with it, most can expect a normal lifespan.
The main supplier of the drug, Bedford Laboratories' Ben Venue factory in Ohio, shut down last fall because of production problems, leaving the medication in short supply. Now, the U.S. Food and Drug Administration says three additional manufacturers of the drug have agreed to ramp up production.
Here's the statement an FDA spokeswoman sent via e-mail this afternoon:
The issue of methotrexate is and has been of the highest priority for FDA, and we've been working hard to make sure that patients continue to get the medicine they need when they need it. FDA has been aggressively working with manufacturers to help them ramp up production – work that started before Bedford/Ben Venue voluntarily shut down in November 2011. We are pleased that as of today, Bedford advised FDA that it will release emergency supplies of preservative-free methotrexate to meet patient needs. This additional quantity of medicine was produced before the company voluntarily shut down and the company has worked to ensure that the drug was not impacted by the issues that led to the plant shutdown. Based on the information provided by the firms, the new supplies are anticipated to be available by the end of this month with ongoing releases in March. We are hopeful that this will meet all patient needs.
And here's a statement from the factory about releasing supplies that had been produced before  the shutdown, which have now been cleared for use in patients.
USA Today reports that the FDA is also working to secure foreign supplies. Methotrexate is used to treat other diseases, including bone cancers and severe psoriasis, but the children need a preservative-free version that was only made at the Ben Venue factory, according to a story last week in the New York Times.
Earlier this week, Dr. William Churchill, executive director of pharmacy at Brigham and Women's Hospital, told CommonHealth that his hospital's supplies of certain drugs, including methotrexate, were "beginning to reach critical levels."
Karen Weintraub is a Cambridge-based Health and Science journalist and a frequent CommonHealth contributor.
This program aired on February 16, 2012. The audio for this program is not available.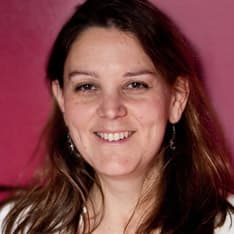 Karen Weintraub Contributor, CommonHealth
Karen Weintraub spent 20 years in newsrooms before becoming a freelance writer. She's a contributor to WBUR's CommonHealth.