Gov. Patrick Addresses Children's, Dana-Farber Controversy
This article is more than 9 years old.
There's been a lot of grumbling around the health care water cooler in Massachusetts lately about "favoritism" for Children's Hospital Boston and Dana-Farber Cancer Institute.
All eyes turned to Governor Deval Patrick to see if he would amend the exemption. He did, today. An aide says the changes narrow and clarify who can receive care at Children's and Dana-Farber without paying more than they would at other facilities. Insurers, by the way, will still pay more when patients receive care at these higher cost hospitals.
Here are the details of the amendment:
--Current patients who are in the midst of treatment at Children's or Dana-Farber will be able to continue that treatment at no additional charge until April 30th, 2013 (this is four months earlier than the legislature's proposed date).
--New patients will be able to go to these hospitals (at no additional charge) if, according to the legislation:
1. The insured's employer offers the insured only a choice of reduced or selective network plans in which the health care provider is not part of any of the offered reduced or selective networks, or a choice of tiered network plans in which the health care provider is in the highest cost-sharing tier;

2. That health care provider is a comprehensive cancer center, pediatric hospital or pediatric specialty unit as defined in section 1 of chapter 118G; and

3. That health care provider is providing the insured with an active course of medical treatment that is not available from another provider in the network of the insured's plan.
The Patrick administration predicts that a small number of patients will qualify for this exemption, but it doesn't know how many.  Secretary for Administration and Finance, Jay Gonzalez, says he's not worried that this exception to limited networks will set a precedent for more loopholes.
"There is a compelling case for a very limited group of people that really would have a hardship if their care was interrupted so this is a limited exception for those limited situations," says Gonzalez.
House chairman of the Joint Committee on Health Care Financing, Steve Walsh says the Division of Insurance will determine which specific treatments are only available at Children's and Dana-Farber so that patients won't be surprised by higher charges.
"Our hope that this (amendment) addresses that, and there's always the opportunity to come back and make changes later on if we still haven't corrected it in the best way possible," says Walsh.
This program aired on February 17, 2012. The audio for this program is not available.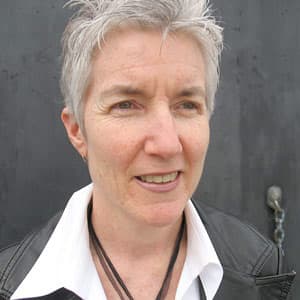 Martha Bebinger Reporter
Martha Bebinger covers health care and other general assignments for WBUR.