Breaking: Another Cancer Drug Shortage Solved
This article is more than 9 years old.
Liz Szabo of USA Today is reporting that the US Food and Drug Administration has found a temporary solution to the shortage of Doxil, a cancer drug that has been in dangerously short supply for months. The FDA has found a new supply of a replacement drug from an Indian company, Sun Pharma Global, Szabo reports.
That marks the second time in a week that the FDA has ridden to the rescue of cancer patients. On Thursday, the agency announced it had found another source of supply for the drug methotrexate, which is life-saving for the 3,500 preschoolers diagnosed with acute lymphoblastic leukemia each year.
Both drugs were manufactured at the Ben Venue Laboratories factory in Bedford, Ohio, which shut down late last year because of production quality concerns.  More than 200 drugs are in dangerously short supply in the US right now. Most are made by just one company, so when that company gets into trouble, finding substitutes can be challenging.
Betsy Neisner of Northampton was worried about a resurgence of her ovarian cancer if her supply of doxil had been interrupted. Neisner, who has lived with cancer for a decade, has done well on the drug since last spring - though she missed one month's supply because of the shortage. Alternative treatments have more side effects and might not work as well, she told CommonHealth last week. She could not be immediately reached for her reaction.
This program aired on February 20, 2012. The audio for this program is not available.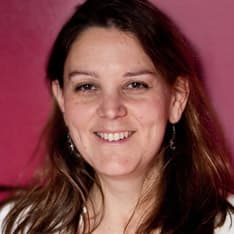 Karen Weintraub Contributor, CommonHealth
Karen Weintraub spent 20 years in newsrooms before becoming a freelance writer. She's a contributor to WBUR's CommonHealth.