Coming Soon To A Dental Office Near You - Maybe
This article is more than 9 years old.
WBUR's Martha Bebinger reports: A small but growing number of states say it may be time to add a mid-level dental provider to help take care of low income patients and those rural areas where dentists are few and far between. These providers, sometimes called dental therapists, perform more routine procedures: fillings, crowns and pulling teeth.
Christy Jo Fogarty (pictured above) is on the forefront of what she calls a paradigm shift in dental care, one that rivals the expansion of nurse practitioners. She's the first advanced dental therapist to be licensed in Minnesota since the state approved such providers in 2009. Alaska is the only other state that allows dental therapists. Whether other states will follow is becoming one of the most heated topics in health care reform.
Are dental therapists an obvious next step in the trend towards mid-level providers who handle routine care? Or, as some dentists say, is there no such thing as a routine procedure?
Are you worried about creating a "second tier" of care for rural residents or those on public insurance that most dentists don't take?
Are dental therapists a band-aid on the gaping wound of unmet dental needs?
This program aired on February 22, 2012. The audio for this program is not available.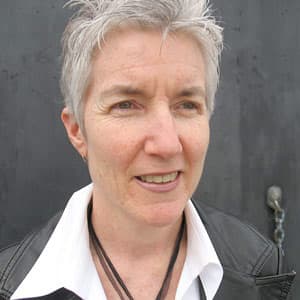 Martha Bebinger Reporter
Martha Bebinger covers health care and other general assignments for WBUR.