This article is more than 9 years old.
The Nurses' Health Study, which has followed more than 200,000 nurses for decades, is now recruiting for its third round of in-depth research. This time, the researchers, based at the Harvard School of Public Health, are looking for female nurses who were too young to participate in the last round in 1989, as well as for nurses who represent diverse ethnic, geographic and racial communities.
The main goals of the new research will be to examine early contributors to breast cancer, and to explore reproductive health and fertility in younger women, said Dr. Jorge Chavarro, an assistant professor of nutrition and epidemiology, who is helping to lead the study.
Earlier phases of the research uncovered the dangers of trans fats, vitamin A supplements, and cigarette smoking; only the link to lung cancer was known before the Nurses' Health Study, but the study revealed that smoking also caused heart disease and other cancers, Chavarro said.
More than 90 percent of the women who first joined the study in 1976 or 1989 are still answering annual questionnaires, he said. This time, nurses will fill out their questionnaires online and will be asked to participate every six months for the first few years.
The study will also ask questions designed to help nurses themselves. Earlier research looked at the impacts of nurses' shift-work, particularly at night. This study will examine exposures to cleaners, and medications such as chemotherapeutics, antibiotics and anesthetics, he said.
Nurse Patty Conaway of Atlanta said she used to mix chemotherapy drugs in tiny rooms without masks or other protections. She wonders what those clouds of dust may have done to her body. "I think about it to this day if it's ever going to come back and haunt me," said Conaway, whose health, at 62, is still excellent.
[module align="right" width="half" type="pull-quote"]"Nurses are interested in research. We are pretty good historians. We understand healthcare. And we are dedicated." [/module]She joined the Nurses' Health Study in 1989, and still participates. She said she originally volunteered because, like many of her peers, she understood the project's importance. "Nurses are interested in research. We are pretty good historians. We understand healthcare. And we are dedicated," Conaway said. "The results they're going to get from this study are based on things that have happened within our lives, but hopefully they will find out things that will positively influence the lives of those who are coming behind us."
Already, 25,000 nurses ages 46 and under have agreed to participate in Nurses' Health Study 3, based on word of mouth from nurses like Conaway; the study is now expanding its outreach efforts to bring in more women across the US as well as Canada.
It used to be simple to recruit. With the first study, researchers mailed out one request letter and more than 100,000 women agreed to participate. When they went looking again in 1989, they sent out multiple mailings and reached out to more women, but still topped 100,000 relatively easily. This time it's more of an effort, Chavarro said.
"We're doing everything it takes," he said.
---
To participate in the Nurses' Health Study, go to www.nhs3.org.
This program aired on February 23, 2012. The audio for this program is not available.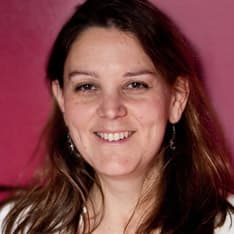 Karen Weintraub Contributor, CommonHealth
Karen Weintraub spent 20 years in newsrooms before becoming a freelance writer. She's a contributor to WBUR's CommonHealth.