The Menopause Map: New Guide For Navigating The Post-Fertility Life
This article is more than 9 years old.
Isn't menopause challenging enough without such conflicting, confusing information swirling around?
The folks behind a new, interactive tool called the "Menopause Map" hope to add clarity — particularly on the issue of hormone therapy — to our murky, post-fertile existence.
By answering personal questions related to menopause, you take a "journey" through the Map's menu options and wind up with some tailored answers. (For instance, when I answered "No" to the question of whether I was considering hormone therapy, I got sent to a page with the heading: "If I Decide on Non-Hormonal Options, What Are My Choices?" where I could search "proven therapies," "unproven therapies" and "lifestyle changes.") Users are then advised to print out their answers and take them along to the doctor.
Beyond the map, the site includes a ton of research and physician-vetted articles on menopause-related topics, from bioidentical hormones and complementary and alternative treatments, to the pros and cons of hormone therapy and doctor surveys on medical management to recipes for Moroccan Vegetable Stew and Central American Coleslaw.
The Menopause Map is managed by the Endocrine Society, which bills itself as "the world's oldest, largest, and most active organization devoted to research on hormones and the clinical practice of endocrinology." Not surprisingly, then, you can easily find the endocrinologist nearest you by simply typing in your zip code.
I asked Mache Seibel, MD, a professor at the University of Massachusetts Medical School and past director of its Complicated Menopause Program to take a look at the Menopause Map and offer his quick thoughts. Here they are, slightly edited:
The basis of the Menopause Map is spot on: 5,000 women per day enter menopause, 7 of 10 are not treated for symptoms that are affecting their lives, and this new site is intended to jump start a conversation between women and their doctors about what their choices are, whether or not to take hormones, what options are out there, and a lot of other great information about menopause such as recipes and lifestyle changes.

The Endocrine Society sponsored this site and it is a very respected medical organization. They have done a terrific job of compiling data. First they ask a few questions of the woman and then try to direct her answers based on the woman's response to a set of "screening" questions. Then you are free to roam about the map with your responses guiding your answers to the initial intake.

The site will work great for some women and less well for others. The good news is that there is tons of info. The bad news is that is tons of info. The big advantage over just browsing the net is that the info has been vetted by experts. For those comfortable sorting through lots of information it will work very well. But when I typed a risk factor into my profile, the map wisely suggested I talk with my doctor. There is also the fact that different women will learn better via audio and video and some will like less info rather than more.

So bottom line for me is that The Menopause Map will be a helpful tool to many women in or around menopause who want to explore the available information before having a conversation with their doctor. For more complicated decisions, to answer questions and to help work through the decision process, it will help the woman be more informed. Some will find it a bit overwhelming and others will prefer other styles of learning. Examples of that are at my own site and here at Red Hot Mama's. [Full disclosure: Seibel is Red Hot Mama's medical advisor and also co-wrote a cook book with it's founder.]

Menopause is a major life cycle change that is causing millions of women to suffer and at the present time, most are not getting the information they need to live the most healthy and vibrant life possible. Many fear hormones without realizing that many can safely take them. So the Menopause Map is another reliable tool for women in and around menopause to have access to before talking with their doctor to help them make the best choices for themselves.
This program aired on May 1, 2012. The audio for this program is not available.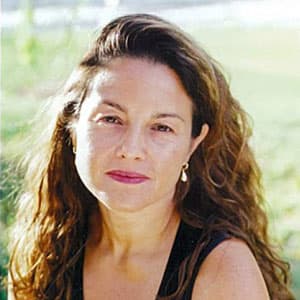 Rachel Zimmerman Health Reporter
Rachel Zimmerman previously reported on health and the intersection of health and business for Bostonomix.