The Whooping Cough Misnomer, And Other Facts About Pertussis
This article is more than 9 years old.
The most important thing I learned from my reporting on two-month old Brady Alcaide, who died of pertussis, or whooping cough in January is this: it shouldn't be called "whooping cough."
I came to this conclusion yesterday, after recording a segment on pertussis for Radio Boston. Appearing on the program with me was Dr. Ben Kruskal, a pediatrician and director of infection control and travel medicine at Harvard Vanguard and director of infectious diseases at Atrius Health. When asked what clinicians should do when confronted with infants like Brady, who had contracted pertussis, a bacterial disease, but didn't exhibit the "classic" violent cough or whooping sound associated with it, Dr. Kruskal said this:
"Actually it turns out that most people who have whooping cough don't show the classic signs of whooping cough. It's really a substantial minority but still a minority of people who have it who have the classic clusters of cough that are so closely spaced that the patient has to take in this deep breath at the end of this cluster which produces the characteristic whoop."
So there you have it: doctors may be on the lookout for a "whoop" or at least a long-term, violent cough in order to consider a pertussis diagnosis, but more often than not that symptom is apparently never there.
Beyond that, Dr. Kruskal's top takeaways are here:
1. Everyone, in particular clinicians who take care of infants and young children, should have a high level of suspicion for pertussis when kids come in with respiratory problems.
2. Women who are pregnant who have not yet had the vaccine should get it.
3. Providers and public health officials should promote the concept of "cocooning" newborn babies, that is, making sure that everyone in the family and those who will be in contact with the baby get vaccinated.
4. And for infants, he says, "don't delay vaccines ...this is a tragic reminder of why we have them."
To reiterate, here's what the CDC recommends:
Infants and children are recommended a dose of DTaP (Diphtheria, Tetanus, and Acellular Pertussis) vaccine at 2, 4 and 6 months, 15 through 18 months, and 4 through 6 years of age. Everyone 11 years and older, including pregnant women, is recommended one dose of Tdap (combined Tetanus, Diphtheria and Acellular Pertussis) vaccine, preferably at 11-12 years of age. Pregnant women are recommended to receive a dose of Tdap vaccine, preferably during the third trimester or late second trimester (after 20 weeks gestation). By getting Tdap vaccine during pregnancy, maternal pertussis antibodies transfer to the newborn, likely providing protection against pertussis in early life, before the baby starts getting DTaP vaccines. Tdap will also protect the mother at time of delivery, making her less likely to transmit pertussis to her infant. Everyone needs Tdap vaccine as an adolescent/adult even if they were fully vaccinated with DTaP or DTP vaccine as a child.
I asked the CDC for clarification on a few questions raised by readers. Here are responses from an agency spokesperson:
Q: Regarding the one-shot adult booster: should people "save" their booster until they know they'll be around infants, or what?
A: An adult who does not anticipate having close contact with an infant less than 12 months of age should get a dose of Tdap at their next regularly scheduled doctor's appointment. In the future, the Advisory Committee on Immunization Practices will likely consider additional booster doses of Tdap vaccine for adults.
Q: I was a vaccinated adult who got pertussis anyway...And now I have come to understand that vaccinations don't always work effectively - 20% of the time they don't work at all...So how often should YOU get booster shots? No one really knows. The only thing they know for sure is that vaccines DELAY the onset of childhood diseases. They do NOT protect you from them.
A: "Pertussis vaccines, like any vaccine, are not 100% effective. With childhood pertussis vaccines (DTaP), the goal is to protect children when they're most vulnerable to severe disease. Infants have the highest rates of hospitalization and death from pertussis. If you get pertussis, but have been vaccinated, your infection is typically less severe. So while pertussis vaccines may not eliminate disease in the U.S., they will prevent many hospitalizations and complications. Right now, Tdap is only licensed and recommended for one dose in those 11 years and older. CDC is currently reviewing data related to timing of additional boosters of Tdap. These data will then be presented to the Advisory Committee on Immunization Practices for their consideration."
This program aired on May 2, 2012. The audio for this program is not available.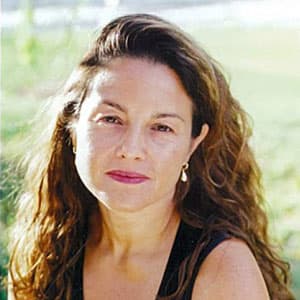 Rachel Zimmerman Health Reporter
Rachel Zimmerman previously reported on health and the intersection of health and business for Bostonomix.