Study: Consumers With 'Skin In The Game' May Have Lower Health Costs But Risks Remain
This article is more than 9 years old.
A new study by the RAND Corporation bears this out. It concludes that when consumers have the kind of health insurance that requires more out-of pocket payments, they do, indeed, become more mindful of their care. And this more conscious approach to picking and choosing medicines, tests, specialists and treatment could save billions annually, the report, published in the May edition of the journal Health Affairs notes. But these so-called "consumer-directed" health plans, notably high-deductible plans and personal health accounts, do have risks because people may forego important prevention and treatment measures in order to cut costs.
"The study found that among families enrolled in consumer-directed health plans, about two-thirds of the savings were the result of fewer encounters with health care providers. The remaining third was caused by lower spending per encounter, suggesting patients were making different choices about tests and treatments. Families in consumer-directed plans used fewer brand-name drugs, had fewer visits to specialists and had fewer elective hospital admissions than families in traditional plans," the news release says.
Here's the abstract:
Enrollment is increasing in consumer-directed health insurance plans, which feature high deductibles and a personal health care savings account. We project that an increase in market share of these plans—from the current level of 13 percent of employer-sponsored insurance to 50 percent—could reduce annual health care spending by about $57 billion. That decrease would be the equivalent of a 4 percent decline in total health care spending for the nonelderly. However, such growth in consumer-directed plan enrollment also has the potential to reduce the use of recommended health care services, as well as to increase premiums for traditional health insurance plans, as healthier individuals drop traditional coverage and enroll in consumer-directed plans. In this article we explore options that policy makers and employers facing these challenges should consider, including more refined plan designs and decision support systems to promote recommended services.
And from the news release:
"People in consumer-directed plans initiate health care less often and when they do, they receive fewer or less costly health services than individuals in other health plans," said co-author Neeraj Sood, an associate professor at the Schaeffer Center for Health Economics and Policy at USC and a RAND economist. "What we don't yet know is whether the health care that was eliminated was unnecessary."
The study found modest first-year reductions in use of highly recommended care such as cancer screenings and routine testing to monitor patients with diabetes. This was despite the fact some preventive care was offered at no cost.
"There needs to be better education of enrollees about plan features and how to navigate medical decision-making," Haviland said. "The goal is to get patients to think critically about their care, not reduce high-value care that can help keep them healthy."
The study authors also express concern that increased use of consumer-directed plans may increase premiums for those who remain in traditional health insurance plans, since healthier individuals tend to drop traditional coverage in favor of less-costly, high-deductible plans.
"This could pose a challenge for the health plans offered through the new insurance exchanges created by health care reform," said Roland McDevitt, a study co-author and director of health care research at Towers Watson, a global consultancy. "However, the adverse selection we found for traditional plans was not severe, and there are mechanisms in the Affordable Care Act that should address this risk."
This program aired on May 8, 2012. The audio for this program is not available.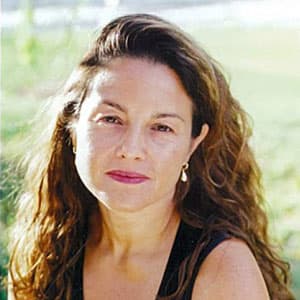 Rachel Zimmerman Health Reporter
Rachel Zimmerman previously reported on health and the intersection of health and business for Bostonomix.