Hormone Replacement Therapy 10 Years Later: Calls For 'Rational Use'
This article is more than 9 years old.
Many findings in medical research have swung back in forth like a pendulum, but the wisdom on Hormone Replacement Therapy for menopausal women must be one of the biggest medical pendulums (or pendula, to be archaic) of all time. First it was a miraculous bottled Fountain of Youth; then it was the epitome of all that is evil about Big Pharma and paternalistic medicine.
Over the last few years, those pendulum swings have seemed to get smaller, and perhaps a new series of articles published in the official journal of the International Menopause Society might diminish them still further.
The press release notes that it was in 2002 that a major study by the first Women's Health Initiative, whose investigators include Dr. JoAnn Manson at Brigham and Women's Hospital, caused a dramatic, fear-fueled drop in the use of hormone therapy.
Now a major reappraisal by international experts, published as a series of articles in the peer-reviewed journal Climacteric (the official journal of the International Menopause Society), shows how the evidence has changed over the last 10 years, and supports a return to a "rational use of HT, initiated near the menopause".

The reappraisal has been carried out by some of the world's leading experts in the field, including clinicians who worked on the original WHI study. Summarising the findings of the special issue, authors Robert Langer, JoAnn Manson, and Matthew Allison conclude that "classical use of HT" – MHT initiated near the menopause – will benefit most women who have indications including significant menopausal symptoms or osteoporosis.
It quotes Dr. Manson:
"An important contribution of the WHI was to clarify that, for older women at high risk of cardiovascular disease, the risks of HT far outweighed the benefits. This halted the increasingly common clinical practice of prescribing HT to women who were far from the onset of menopause. Unfortunately, these findings were extrapolated to newly menopausal and healthy women who actually had a favourable benefit: risk ratio with HT. The WHI results point the way towards treating each woman as an individual. There is no doubt that HT is not appropriate for every woman, but it may be appropriate for many women, and each individual woman needs to talk this over with her clinician".

The authors note that the initial press reaction, following the lead of the WHI press release, over-emphasised a relatively small increase in breast cancer, so distorting the overall view of the report.
WHI researcher Professor Matthew Allison (University of California, San Diego), said:

"It is important to put the results of the WHI trials into context. That is, being obese, not exercising or excess alcohol consumption confer higher absolute risks for breast cancer than HT use."
The press release offers a summary of the issue's articles; here are the headlines on everything from bone fractures to cancer, lightly edited:
Quality of Life - The WHI study suggested that Hormone Replacement Therapy use led to minimal improvement in quality of life (QoL). As the WHI study wasn't designed to look at women going through the menopause, it underestimated the real extent of effect of HRT on QoL. This has caused suffering to many women.

HRT for Urogynecological and sexual health - Around 50% of postmenopausal women will suffer urogenital atrophy. Studies indicate that locally applied hormone therapy is generally more effective than systemic HRT for urogenital symptoms, including dyspareunia, which can be a critical determinant of a woman's interest in sex.

Timing of HRT initiation, and cost effectiveness - The weight of evidence now supports a 'window of opportunity' for women taking HRT before the age of 60 and/or within 10 years of the menopause. This reduces the risk of coronary heart disease and overall mortality. HRT is more effective for this than other medicines such as statins and aspirin, and is cost-effective. Starting HRT later than this increases risks to women.

Stroke - There is a modest increase in stroke risk with HRT use if started near the menopause. This risk rises considerably in women who start at older ages. There is some evidence that use of HRT patches (as opposed to pills) may not increase stroke risk, but this needs to be confirmed.

Venous Thromboembolism (Blood clots) - There is an increased risk of venous thromboembolism with oral HRT. This may be increased with age and obesity, and may vary by the progestogen used. Observational studies suggest that it may not be associated with transdermal HRTs (patches), but this needs confirmation.

Breast cancer - There is an increase in breast cancer with E+P [estrogen plus progestin] HRT, but this is small. It has also been exaggerated by press reports, causing fear in many women. They conclude that large numbers of women with substantial menopausal symptoms and low breast cancer risk will benefit from HRT use.

Colorectal Cancer - This is the second most common cancer in women (after breast cancer). Evidence from the WHI and other trials suggests that current HRT users have a 40% reduction in colorectal cancers. The authors say that it is too early to consider HRT use in the prevention of colon cancer.

Dementia - Initial WHI results showed an increase in dementia for both E+P [estrogen plus progestin] and E alone users. This review including recent publications from other studies suggests that this may be influenced by the timing of the HRT initiation, with benefits for those starting nearer the menopause, but increased risks for women starting at older ages.

Fractures - The WHI "Global Index," which looked at the balance of risks and benefits, inappropriately downgraded the importance of fractures. The authors argue for a more rounded view. They say that HRT gives more bone benefits than many other drugs (e.g. bisphosphonates), and so restrictions on HRT use as a first-line therapy are not appropriate.

Overall effects of the drop in HRT use - This is difficult to gauge, because data varies from country to country. In one large study, HRT discontinuation led to a 55% increase in fractures after 6.5 years. There was also a small drop in breast cancers after the drop in use in HRT, most notably in the US, but not seen in all countries, that was consistent with an effect on existing tumours. HRT discontinuation may lead to an increase in cardiovascular disease, but given the long lag time for cardiovascular events this would take substantial time to become apparent.

The WHI and media - The author suggests that the WHI's dramatic presentation of the initial findings set the subsequent tone for the way that the media came to view the HRT issue.
(Hat-tip to Karen Weintraub)
This program aired on May 21, 2012. The audio for this program is not available.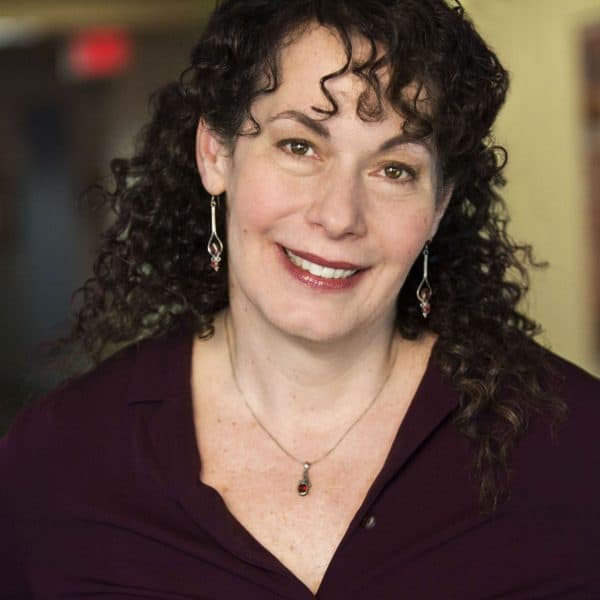 Carey Goldberg Editor, CommonHealth
Carey Goldberg is the editor of WBUR's CommonHealth section.