Love A Tarantula, Lose Your Fear, Change Your Brain
This article is more than 9 years old.
But it turns out that when people with intense phobias — in this case to spiders — got up close and personal with tarantulas, their fears and anxiety greatly diminished, according to new research out of Northwestern School of Medicine in Chicago. Indeed, after enduring so-called "exposure therapy" with spiders, the patients were able to hold tarantulas in their bare hands.
Here's the news release:
When the same participants were were asked to touch the tarantula six months later, "they walked right up to it and touched it," Hauner said. "It was amazing to see because I remembered how terrified they were initially and so much time had passed since the therapy."
Hauner also could predict for whom the therapy would be most effective based on an individual's brain activity immediately after the treatment. Participants with higher measurements of activity in brain regions associated with visual perception of fearful stimuli immediately after the treatment were much more likely to show the lowest fear of spiders six months later.
"This suggests that observations of brain activity immediately after therapy may be a useful future tool in predicting an individual's long-term outcome," Hauner said.
She also found the brain regions associated with inhibiting fear only showed changes immediately after the exposure therapy and not after six months, indicating that differing brain mechanisms may be responsible for immediate versus long-term fear reduction.
This program aired on May 22, 2012. The audio for this program is not available.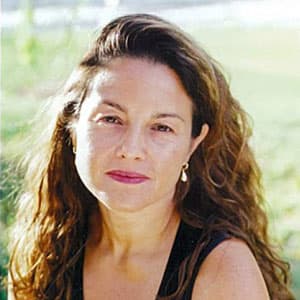 Rachel Zimmerman Health Reporter
Rachel Zimmerman previously reported on health and the intersection of health and business for Bostonomix.