Report: States That Most Need ACA Medicaid Cash Likely Won't Take It
This article is more than 9 years old.
The Advisory Board (see their map above) says these five states won't participate in the expansion of the federal program:
Florida: Gov. Rick Scott (R) said, "Florida will opt out of spending approximately $1.9 billion more taxpayer dollars required to implement a massive entitlement expansion of the Medicaid program." In addition, the governor said the state will not establish an insurance exchange (Pear, New York Times, 7/2).
Louisiana: In an interview on NBC's "Meet the Press," Gov. Bobby Jindal (R) said, "Every governor's got two critical decisions to make. One is do we set up these exchanges. And, secondly, do we expand Medicaid. And, no, in Louisiana, we're not doing either one of those things" (Barrow, New Orleans Times-Picayune, 7/2).

Mississippi: Gov. Phil Bryant (R) does not plan to participate in the Medicaid expansion, according to Bryant spokesperson Mick Bullock, Bloomberg reports (Niquette/Wayne, Bloomberg, 7/5).
South Carolina: Gov. Nikki Haley (R) on Sunday announced via Facebook that South Carolina "will NOT expand Medicaid, or participate in any health exchanges" (Hawkins, TheDigitalCharleston, 7/2; Dudley, Charleston Post and Courier, 6/29).
Texas: Gov. Rick Perry (R) in a statement Monday said, "If anyone was in doubt, we in Texas have no intention to implement so-called state exchanges or to expand Medicaid under Obamacare." Perry's staff said he will send a letter to HHS Secretary Kathleen Sebelius Monday to assert this position (Ramshaw, Texas Tribune, 7/9; Fikac, Houston Chronicle, 7/9). [updated on July 9 at 10 a.m.]
Austin Frakt translates the data here, based on this map:

States with populations that would benefit more from the expansion are disproportionately against adopting it. It also may be true that in those states the price of expansion is higher (more people, higher price, though you can't infer the price from the proportion of uninsured). However, most of that price tag will be covered by the federal government and, on balance, many states will actually see a net savings due to reform.
This program aired on July 10, 2012. The audio for this program is not available.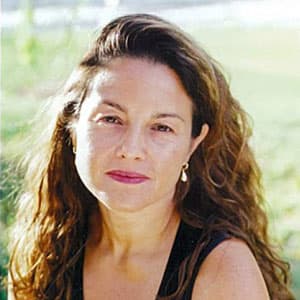 Rachel Zimmerman Health Reporter
Rachel Zimmerman previously reported on health and the intersection of health and business for Bostonomix.