CommonWealth Offers Fresh Details On Steward's Health Care Power Play
This article is more than 9 years old.
If you're the kind of person who gets a thrill out of the inner workings of competing hospital systems, there's a must-read story for you just out in CommonWealth Magazine. The title pretty much sums things up: "Cerberus's health care play: The owner of the for-profit Steward Health Care is taking on Boston's big teaching hospitals."
And while much of the Steward saga is known among hospital establishment insiders, a few fresh details emerge here. The piece begins this way:
CHRIS HOPEY, THE president of Merrimack College, brought an intriguing proposal late last year to his board of trustees: Steward Health Care, the upstart, for-profit hospital chain that is challenging some of the biggest players in the Massachusetts health care industry, wanted to transfer Carney Hospital in Dorchester to the North Andover school.
Three sources familiar with the hush-hush discussions say Hopey told the board members that Steward was looking to unload Carney and Laboure College, a nursing school attached to the hospital that is also owned by Steward. Merrimack was seen as a potential match for the hospital and the nursing school because the college is interested in getting into the health care education field. Merrimack is also Catholic, making it a good fit for a hospital that formerly was part of the Boston Arch­diocese's Caritas Christi hospital chain.

But Steward's overture to Merrimack raised a lot of questions. Why did Steward want to unload Carney, a hospital it acquired only a year before? Was Steward's focus on community-centric health care unraveling? And could Steward legally transfer Carney to someone else? When Steward purchased the Caritas chain of six Massachusetts hospitals in October 2010, the Boston-based company agreed not to close, sell, or transfer a majority ownership interest in any of the hospitals for at least three years. Would a transfer to a third party be a violation of the agreement?
The deal with Merrimack never happened, reports Bruce Mohl. But as the piece makes clear, despite some recent glitches — like the tense, controversial departure of Carney's president, Bill Walczak, after he served in the post for just over one year — Steward is forging ahead with a multi-faceted plan toward profitability, as well as dominance in the region.
Mohl writes:
Steward is also running full-page newspaper advertisements trumpeting the savings available with its limited network health plan. The ads emphasize the Steward name rather than the names of the company's individual hospitals and represent an attempt to build a new brand associated with savings and quality care.

To steer more patients to its hospitals, Steward is aggressively adding doctors to its physician network, in several instances wooing them away from the networks run by Boston's big teaching hospitals. "The number one driver of where a person goes for care is the recommendation of their physician," Murphy says. To attract more patients, Steward is adding doctors to its physician network, wooing them away from the big teaching hospitals.Dr. Mark Girard, president of the Steward physician network, say his stable of doctors has grown 150 percent since January 2010, rising from 1,000 (400 directly em ployed by Steward) to 2,500 today (600 directly employed by Steward). Officials at other hospitals, some of whom have lost doctors to Steward, say the company is offering a myriad of financial incentives to physicians, including income guarantees and, in some cases, lavish salaries. But concrete examples could not be documented, and Girard says such tales are overblown.

Girard says doctors are joining with Steward because the company offers them a number of ways to keep care in their local communities and improve their profit margins. A Steward-owned medical malpractice insurer offers lower rates. Grant and infrastructure money provided by Steward allows doctors to install electronic medical record systems at virtually no cost, Girard says. A Steward call center can handle appointments, scheduling, and other grunt work that previously was handled by workers in a doctor's office.

The Whittier Independent Practice Association in New buryport, a group of 150 North Shore doctors, dropped its affiliation with Beth Israel Deaconess and joined Steward late last year. Whittier was followed a month later by the 90 doctors of Compass Medical, which operates practices on the South Shore and had been associated with Partners. Sources say a key factor in their defections was a global payment contract Steward had signed with Blue Cross Blue Shield of Massachusetts.

The Blue Cross contract capped what Steward would receive for providing care to patients, but the cap initially included a hefty growth factor, meaning Steward would receive more money for its care than it did the previous year.
A note on the illustration above, used by permission: You can see more of artist Yuta Onoda's work here.
This program aired on July 10, 2012. The audio for this program is not available.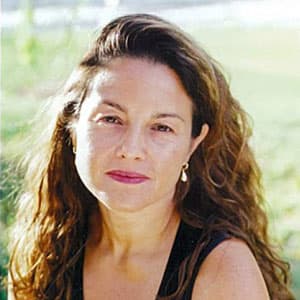 Rachel Zimmerman Health Reporter
Rachel Zimmerman previously reported on health and the intersection of health and business for Bostonomix.