Heads Up: What You Need To Know About The New Mass. Concussion Rules
This article is more than 9 years old.
http://www.youtube.com/watch?v=yIqZDbk3M40
By Carolyn Roy-Bornstein MD
Guest Contributor
New, often troubling information about the lingering effects of concussion and mild traumatic brain injury seems to be coming out almost daily. Earlier this month, an article in the journal Archives of Pediatrics & Adolescent Medicine found that children with mild TBI reported increases in both cognitive and somatic symptoms for as long as 12 months after injury. And yesterday's New York Times reported on the potential long-term effects of concussions on recreational, as opposed to professional, athletes.
All of this comes as no surprise to me and my family. Nine years ago, my then-17-year-old son suffered a TBI at the hands of a drunk driver in a crash that killed his girlfriend. While told by the intensivist who cared for him in Boston, that he was going to be "just fine," that has not been our family's experience. Unapparent symptoms like anxiety persist. He continues to see a therapist and recently petitioned the Disabilities Office at his graduate school program for additional test-taking time and a distraction-free environment.
This is the reason why Massachusetts' new concussion guidelines are so important.
Legislation passed in July 2010 — and just now starting to take effect — begins to address the widespread problem of youth sports concussion.
In response to the legislation, the Massachusetts Department of Public Health developed guidelines to help coaches, parents and anyone else involved in school athletics recognize and manage concussion. All guidelines call for taking a concussed athlete out of play for the rest of the game or practice. Sounds easy, but the injured athlete may not even be aware he or she has suffered a concussion. You can't see a concussion like you can a broken bone. And most concussions occur without loss of consciousness. Also, concussion is a functional injury, not a structural one, so imaging studies like CAT scans are usually normal.

Headache is the most common complaint after concussion. Nausea, problems with balance, vision or sensitivity to light or noise also occur. Symptoms may be just a vague "I don't feel like myself" sensation. Cognitive symptoms include difficulties with memory, concentration or remembering, confusion or forgetfulness. Emotional symptoms like sadness, anxiety and irritability can occur as well. If you suspect your child has experienced a concussion it is important to let his or her coach know and get the child evaluated by a doctor.
The new law mandates that anyone involved in school sports, including the parents of student athletes, be trained in the recognition, management and prevention of concussion. The Brain Injury Association of Massachusetts and the Centers for Disease Control and Prevention both have great information available on their web sites including on-line trainings and downloadable educational videos.
Once the diagnosis of concussion is made, an athlete must sit out the remainder of the game or practice and be medically cleared before returning to play. Just as a broken ankle needs rest to heal, so does an injured brain. The athlete should engage in no physical activity until he or she is symptom-free at rest. Physical activity includes not just sports but also gym class, weight training, and even sexual activity.
Another important feature of concussion management is what we call cognitive rest. Attending school and doing homework, especially math and foreign languages, can worsen symptoms and should initially be avoided. School nurses, principals, and teachers can all play a role in students' recoveries by allowing temporary leaves, reduced hours and workloads. Students should not take standardized testing during recovery from brain injury. Extra time should be given to complete assignments and make up work. Understanding and support is needed as these kids can look perfectly fine and the temptation may be to keep expectations consistent with past performance.
Once an athlete is symptom-free, return to play needs to be gradual. First, light aerobic activity can be allowed like swimming, walking or riding a stationary bike. Then, sports-specific exercise can be added. Then drills can be introduced, though without contact at first. A player needs to stay in each rehabilitation stage for at least a day and must return to the lower level of activity if any symptoms recur. An athlete needs medical clearance to return to full contact training and finally, regular game play.
These new guidelines grew from the recognition that the effects of concussion are cumulative. Athletes with a history of concussion have three times the rate of subsequent concussion than athletes without brain injury. Coaches and doctors need to remember to ask about non-sports-related head injuries such as motor vehicle accidents or falls. After all, as
Dr. Bill Meehan, Director of the Sports Concussion Clinic at Children's Hospital Boston, told me recently, "the brain doesn't know how it was injured."
Since my son's accident, I've made it my mission to educate professionals and the public alike about brain injury. I am an ambassador for the Brain Injury Association of Massachusetts. I speak regularly to civic groups such as Rotary and Kiwanis. I speak to high school students during pre-prom season and college students during Alcohol Awareness Week. I speak to doctors and nurses at trauma symposia and young people at SADD meetings. I blog about concussion any chance I get.
The serious consequences of too-soon return to play after concussion is making traditional the macho mantra of "if you can walk, you can play" obsolete. The new mandate to coaches is: "When in doubt, sit them out."
Carolyn Roy-Bornstein is a Haverhill-based pediatrician who writes about health care. Her new memoir, CRASH! A Mother, a Son, and the Journey From Grief to Gratitude published by Globe Pequot Press will be out in October.

This program aired on July 12, 2012. The audio for this program is not available.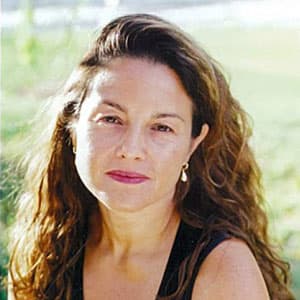 Rachel Zimmerman Health Reporter
Rachel Zimmerman previously reported on health and the intersection of health and business for Bostonomix.